Coming SOSL Meetings in Albuquerque
1st Monday August 3rd, 3rd Monday August 17th,
1st Monday September 7th, 3rd Monday September 21st

♦ At : Shepherd of the Vally Presbyterian Church, 1801 Montano Rd NW, Albuquerque ♦
---
---
◊ Survivors of Suicide Loss - New Mexico ◊
Is a support group that serves the needs of people suffering the loss of someone they love by suicide.
With two meetings every month, that are free and open to all survivors. SOSL also hosts relevant presentations and discussions throughout Albuquerque and New Mexico.
Survivors of Suicide Loss - NM groups are dedicated to providing information and support to assist in the grieving and healing process. It is a support group of people who help one another through the stages of grief related to suicide.
Self introductions by each person is requested so that all in attendance recognize the common relationship with all others there. Longer term survivors facilitate and help lead the meetings. They present their own perspectives and experiences on the death of the one they lost by suicide. We share feelings of guilt, anger frustration, emptiness, loneliness and disillusionment. For some, it is hard to identify or even to understand their feelings. Through others' expression of what they are feeling, we begin to have a better awareness of what is going on inside us.
The issues discussed at Survivors of Suicide Loss meetings are usually —grief, mourning, anger, loss, abandonment, guilt, blame, and paths toward recovery and acceptance. The purpose of all our meetings is to openly discuss these feelings and to share our experiences as we live and work with the grieving process.
The mutual sharing with those who have a related loss, offers us perspectives and experiences that are valuable to survivors of suicide loss. These and other key issues can trouble of us. The risk in frankly sharing our unique problems and concerns about such topics is offset by the benefit of learning from those who have experienced the related suicide loss.
SOSL-NM meetings are attended by both recent and long-time survivors, all of whom benefit from the sharing of experiences and approaches to the loss through suicide. In addition to the survivors, the meetings are also frequently attended by mental health professionals who offer their various perspectives on unexpected death, grief and bereavement, guilt, responsibility, and mourning.
More information from Al & Linda at (505) 792-7461
( © by SOSL-NM : Non Profit NM ID #4996053 & FED 501-c-3)
---
" SHARING AND HEALING "
April 2015
A NEWSLETTER FOR SURVIVORS OF SUICIDE LOSS
Written & Edited by : Al & Linda Vigil
---
ARTICLE INDEX : Pg 1: Grieving Notes - Linda V. "Mia Lyn - Mia Faith"
Pg 2: Suicide In America -Awful Hole / Pg 3: Tear Away The Stigma / Pg 5: How Suicide Effects the Psychiatrist
Pg 7: Native Youth in New Mexico / Pg 9: Sibling Grief / Pg 11: Heartbreaking Facts on Elderly Men
Pg 12: About SOSL Meetings
---
GRIEVING NOTES
Linda Vigil
— "Mia Lyn & Mia Faith" —
There are many types of losses. The loss Al and I have experienced recently took us right back to thirty one years ago, when we lost our 18 year old daughter Mia by suicide.
Five years ago Al and I were at an appointment. Al said to me, "Linda come here, look at the girl at the desk." In shock I stared at her, waiting to be checked out. She greeted me with, "Hi Mrs. Vigil, my name is Mia (Faith), I will be helping you today."
Well, it was the beginning of a sharing relationship.
Through the years she has filled us in on her life, and her LIFE were her two boys and her husband. She would show us pictures of her family, and her outings with them, and even shared some of her pain, always with a smile!
We shared our story of our Mia Lyn.
Mia Faith and Mia Lyn sounded the same as they spoke, both had big dark eyes, and a smile you would never forget! This year was 31 years since we lost our Mia Lyn. Mia Faith was 31 years old! We have been told by people, how much Mia Faith and Mia Lyn looked alike, but what they don't know is how much they acted alike.
Each death is different but we felt like we lost our Mia Lyn all over again.
Words are not enough to fully share our feelings after the loss of Mia Faith. Her smile, her beautiful eyes, her gentleness, compassion and yes, her old soul, which enriched our lives for five years. We so looked forward to seeing her at each visit. We can truly know that Mia Faith and our daughter Mia Lyn's, souls will rest in peace and serenity. Both girls are forever loved and will never be forgotten. Mia Faith, was known by her family as their songbird. Mia Faith was a wildflower, and a free spirit, with a personality full of color and beauty with the voice of an angel. Soar on Mia!
I would like to share a poem from Mia Faith's memorial service.
God looked around his garden
and found an empty place.
He then looked down upon the earth
and saw your tired face.
He put his arms around you
and lifted you to rest.
God's garden must be beautiful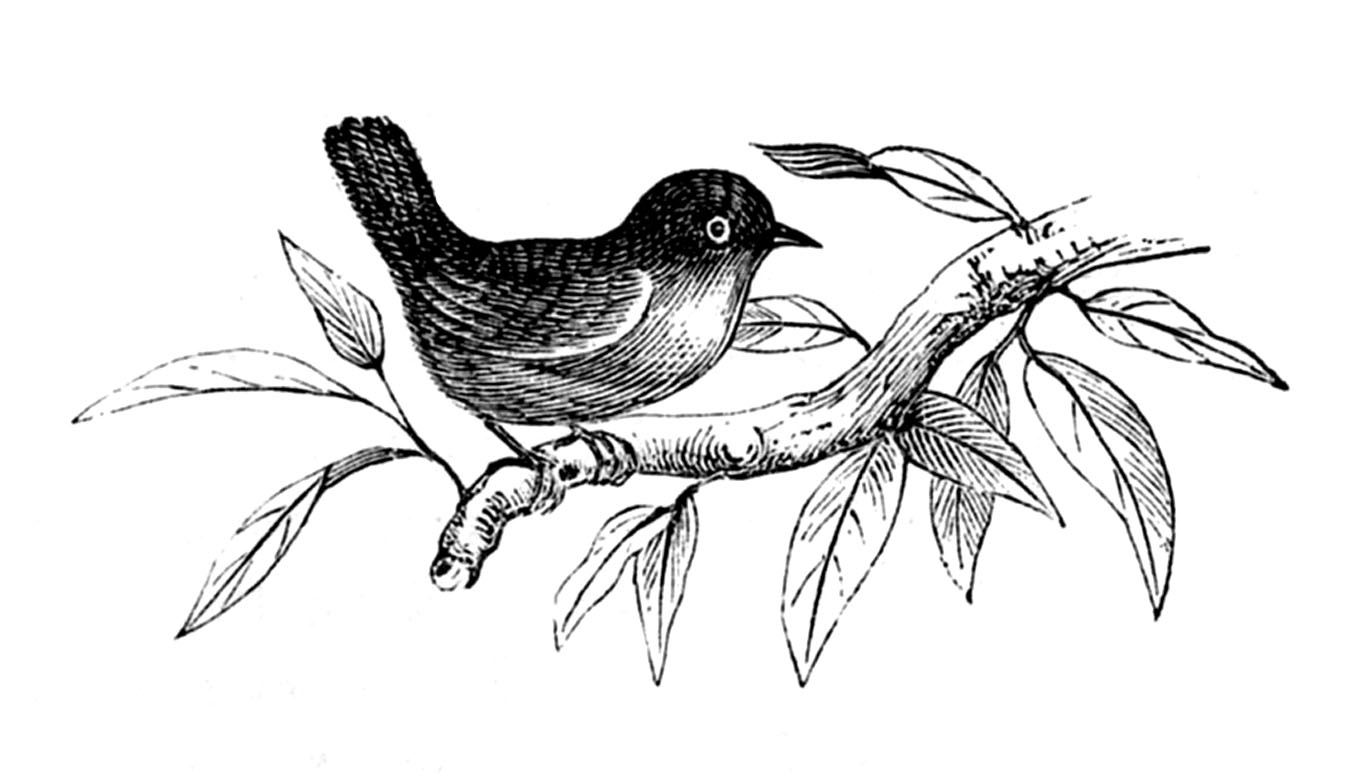 He always takes the best.
He saw the road was getting rough
And the hills were hard to climb,
so he closed your weary eyelids
And whispered "peace be thine".
It broke our hearts to lose you
But you didn't go alone,
For part of us went with you
The day God called you home.
In Sharing and Healing
- Linda V.
---
SUICIDE in AMERICA ...An Awful Hole
(2015 - Atlanta Journal)
Being depressed is like having a terrible headache, says one Atlanta businessman. Except that few days of rest doesn't stop the depression . "You're just expected to keep going." Trying to "man up" he sought little help for his condition, choosing to hide it instead. "It all gets so debilitating that you don't want to go on."
He tried to kill himself more than once. Fortunately, his attempts came to nothing. But the same cannot be said for a growing share of Americans. The suicide rate has risen in seven years, from 11 per 100,000 in 2005, to 13 per 1000,000. In the time it takes you to read this article, six Americans will try to kill themselves in another ten minutes one will succeed.
Over 40,000 Americans took their own lives in 2012 —more than died in car crashes —says the American Association of Suicidology. Mondays in May see the most incidents. The rates are highest in Wyoming and Montana, perhaps because guns —which are more effective than pills —are common there. Nationally, guns are used in half of all successful suicides.
What drives people to self-destruction? Those who suffer from depression are the most at risk. The suicide rate also rises when times are hard. During the Depression it jumped to a record 19 per 100,000. It grew after the recent financial crisis too. "Even just uncertainty over employment" makes people worry a lot, notes Yeats Conwell, a psychiatrist at the Rochester Medical Center.
Women make nearly four times as many suicide attempts as men, but men succeed four times as often. Men favor more lethal methods (a gun), whereas women tend to overdose themselves. Women are better at asking for help. They are two and a half times more likely than men to take anti-depressants. Whites are nearly three times as likely as African-Americans to kill themselves. Blacks are five times more likely to be murdered with a gun than to kill themselves with one.
Activists say the government does too little to prevent suicide. Christine Moutier of the American Foundation for Suicide Prevention
complains that only $40 million of federal funding will go to mental health and anti-suicide programs this year. Treatments, such as anti-depressants, are often quite effective. Studies have found that when anti-depressants are more widely available, fewer people end their own lives. For example, between 1991 and 1996 Swedes swallowed 240% more anti-depressants and the suicide rate fell 19%.
And what of those left behind? A suicide deeply affects nine people close to the deceased. Since 1984 some five-million Americans have suffered the loss of a loved one in this way. Christy Simpson, a counselor in Georgia, knows it can be difficult for families to discuss a loved one's suicide; her mother asked her to tell friends that her sister died in a car accident after she jumped to her death. Ms. Simpson believes that eroding the stigma around suicide would help. "My parents could never talk about it. My mother went from perfect health to her own death within seven years," she says. "The message I got was that what had happened was extremely shameful and that we had failed as family."
---
TEAR AWAY THE STIGMA
The sad and shocking news this week about the deaths of two Burlington Township High (New Jersey) students has rattled the community. The young men, good friends, ended their lives within days of each other. Their families and friends are grieving over these twin tragedies, trying to deal with such a devastating loss.
The new sorrow extends well beyond those circles, however, as our own thoughts turn to our own suicide losses and that of others we have met in Survivors of Suicide Loss groups, (a sister, a father, a son, a spouse), who completed suicide to end the pain that most of us can only begin to imagine.
Blame is counterproductive, yet it's difficult for survivors to fend off nagging questions over what was going on with the one they love and lost. What was missed? What could/should we have done different?
The experts say that it's especially difficult to discern the signs that identify teens who may be at suicidal risk because of the ups and downs that young people typically experience.
"Has this irritability and this moodiness gone on for more than two weeks?" asks Scott Poland, a professor at Nova University's Center for Psychological Studies who has worked extensively in suicide prevention, in a Health-Line News story. "Are the activities the teen used to engage in, that were joyful —maybe it was dance, maybe it was club soccer —are they suddenly not engaging in these things that they chose to do and that were really helpful to them?"
New Jersey's educators are part of that monitoring effort since the state became the first in the country requiring suicide-prevention instruction as part of teachers' professional development. Unfortunately, there is a great need for that vigilance.
Suicide is the third-leading cause of death for New Jersey youth 10 to 24. Nearly a third of high school students said they felt sad and hopeless for two weeks straight. Eighteen percent said they hurt themselves on purpose by cutting or burning without wanting to die; 14 percent considered suicide; 12 percent made a suicide plan; and 10 percent have attempted suicide at least once. But we can do more to help those who are suffering so acutely that death seems like their only remedy.
The first step is simply talking about the issue, tearing away some of the stigma clinging so fiercely to suicide that it's sometimes not even discussed in the families it's torn apart. Parents can begin the discussions early on, and keep those lines of communication open. As individuals, we can look up from our gadgets occasionally and into the eyes of those dear to us, talking instead of messaging.
It's estimated that 100 Americans will take their own lives today. If we can help those struggling with suicidal thoughts connect with any of the resources ready to help, perhaps we can prevent some of tomorrow's suicide toll.
---
---
"The past can steal your future. Live life for what tomorrow can bring
and not what yesterday has taken away.
Don't start your day with broken
pieces of yesterday. Everyday is a fresh start. Every morning we
wake up is the first day for the rest of your life."
---
How Patient Suicide Affects Psychiatrists
By Sulome Anderson - The Atlantic : January 2015
Mental-health practitioners whose clients kill themselves can face stigma from their colleagues, lawsuits, and a toll on their own psyches —making them less likely to take on suicidal patients who need their help.
It's hard to listen to a psychiatrist who sounds so broken. I expect a mental-health provider to seem healthy and detached. But even over the phone, the weariness in Dr. Brown's voice is palpable.
"This is what we do when people die," he says. "Even if they die an expected death, it seems to be human nature to go back over it. What should I have said that I didn't, or shouldn't have said that I did? Could I have done more or did I do too much? This seems to be a part of the grieving process. I think it's especially intense in a situation where you have direct responsibility for helping the person get better."
Brown lost a patient to suicide last year. She was a long-term client of his, the mother of a large, loving family. Right after a session with him, she went home and killed herself. Two months later, Brown's son did the same thing.
He doesn't want to talk about the son. It's still too immediate and painful. But he does tell me how he felt after his patient died. "I went to the funeral," he says quietly. "I stood for the entire service … it was packed with people just standing and so I was thinking, as I was listening to this service, that I was the only person in that room who had that particular relationship with that woman. Everybody else knew her in some different way. They were friends, they were family, they were relatives, maybe they knew her in the congregation and I was the only one who had been working with her, seeing her the day before, trying to prevent this. I felt unique and not in a very flattering way."
Suicide is the third leading cause of death for young adults, and the 10th leading cause of death for the general population. Doctors I spoke with about this gave me different statistics on the number of mental health professionals whose patients commit suicide. One says 51 percent of psychiatrists; another tells me it's as high as 80 percent of all people who work in the mental health field —including psychologists, social workers, etc. But the stigma of suicide is so strong that it's often an issue left unspoken, even by doctors.
Many psychiatrists refuse to treat chronically suicidal patients, not only because of the stigma that surrounds it even in their profession, but because suicide is the number-one cause of lawsuits brought against mental-health treatment providers.
Until a few years ago, I would often comfort myself with the fact that if the pain got bad enough, I would be able to end it. When I was 21, I was diagnosed with a severe mental illness —borderline personality disorder —but I didn't really start to understand what it was until a couple of years later. All I knew was that when I was sober, the only thing I felt was a deep, boundless shame at my very existence, the conviction that I was irreparably flawed, rotten from the inside out. So for almost 10 years, I was rarely sober.
As far as borderline patients go, I was never particularly suicidal. I made a couple of half-hearted attempts when things were really bad, and during my fits of hysterical depression, I would almost never take the agony out on my own body. Almost. But that's not the norm for people with my diagnosis. An estimated 80 percent of borderline patients attempt suicide, with an average of three attempts per person According to most statistics, about 10 percent succeed, making borderline personality disorder one of the most lethal existing psychiatric illnesses.
Thanks to much hard work, medication, and therapeutic treatment —as well as a financial investment so large I don't even like to think about it —I no longer fit the diagnostic criteria for the disorder. But many of the friends I made along the way still do, and Margaret is one of them.
I recently drove to Boston to visit her in the mental hospital that's been her home for four months. Every time she was discharged, she attempted to kill herself again. The last time, she tried to hang herself; the time before, she almost stepped in front of a train. After the hanging incident, her doctor decided to stop working with her, and now she can't find a new one.
"I completely fell apart after my therapist quit, because I relied on her very heavily," she says. I can hear the medication in her voice —she sounds sleepy
and is slurring her words a little. She's almost childlike in her manner and wears a pink bow in her hair. "I got really attached to her, and it's so hard when someone you care about, that you trust, decides not to work with you anymore. It makes you feel like they think you're never going to get better. It felt like she gave up on me."
I ask her if she knows why she can't find another doctor who will take her on as a patient, and she sighs. "Because I take up so many more resources than other patients," she says. "When you call your therapist because your boyfriend left you and you're sad about it, they can wait a few hours before calling you back. When you're going to kill yourself, they have to immediately drop what they're doing. I tried calling people from Psychology Today —you know how they have those listings? They're nice at first, but when I tell them how suicidal I've been, all of a sudden, they don't really have time, and they don't know anybody they can refer you to ... nobody wants to work with someone like me. It's a risk, because if we do kill ourselves, it's traumatizing and messes them up. And also, they can get sued."
As her friend, that's heartbreaking for me to hear. But it makes me wonder what it's like for the doctors who have lost a patient to suicide. I approach doctors to ask them; they don't respond. I call the office of a doctor whose patient committed suicide earlier this year, after which the patient's family sued the doctor. When I tell the receptionist what I'm writing about, she speaks with me for about 15 minutes. It sounds like she needs to talk.
"I doubt he'll call you back," she says. "He's still so devastated. We all are. We saw this man twice a week for years. I don't believe the doctor even lets himself think about it."
After a few failures, I connect with Nina Gutin, one of the co-directors of the Clinician Survivor Task Force, a support group for mental-health providers who have lost someone — a patient, friend, or family member —by suicide. The group operates under the auspices of the American Association of Suicidology. She posts my request on the list-service she runs, and that's how I meet Brown and others who want to share their stories. One thing I hear from all of them is fear —the fear that they didn't do enough, that this might happen to them again, that they'll be sued..
---
Native Youth Suicide in
Whenn Gov. Susana Martinez, signed the Native American Suicide Prevention bill in March 2011, she said the state needs to make sure Native youth understand "that there are other options, that they don't have to take that ultimate step, and that they matter."
Lawmakers and the governor were asked to fund programs focused on suicide prevention for Native American youth during the 2011 session. In the fall of 2009, four young people in the southeastern part of the state died by suicide. Three were Mescalero Apaches.
Just a few months later, in the spring of 2010, five Navajo teens also died by suicide in Thoreau, a town in Western New Mexico of fewer than 2,000. This series of teen suicides those two years made it clear: New Mexico was experiencing a suicide crisis among Native Americans. Yet despite a growing awareness of the problem and repeated requests for help, the New Mexico Legislature has failed to dedicate sustainable funding to suicide prevention and intervention programs for Native American youth.
One of the most significant risk factors? Knowing someone who has died by suicide. For Native youth, who often live in small, isolated communities, that's a real issue. The rate of suicide among Native American youth in New Mexico is nearly four times the national rate of suicide among all 15-24 year olds, according to a recent report from the state's Health Department. Many communities, agencies and families are wrestling with those complexities. They know that effective suicide prevention requires acknowledging the dynamic interplay of multiple risk factors.
Sabrina Strong likens it to walking along a river and spotting people who are being swept downstream. "You're going to try to rescue as many people as possible. But someone has to run upstream and see why people keep falling into the water," says Strong, of the New Mexico Suicide Prevention Coalition. "In public health work, we're trying to back up and ask, 'Where do things go wrong?'"
After the 2010 deaths in Thoreau, a group of community leaders, educators and health workers gathered to discuss ways to address suicide among Native American youth in New Mexico. Their work grew into a proposal for a clearinghouse that would connect people from the state's diverse Native American communities with culturally appropriate prevention initiatives.
Then, in March 2011, Gov. Susana Martinez signed the Native American Suicide Prevention bill, which officially created the statewide clearinghouse. Flanked by students, lawmakers and educators at Shiprock High School on the Navajo Nation, Martinez sympathized that young people feel so devastated that taking their own lives "is the only option. What we need to do is make sure they understand that there are other options, that they don't have to take that ultimate step, and that they matter."
The bill's sponsor, former state Sen. Lynda Lovejoy, D-Crownpoint, was there too. At the time, she told the AP, "We want this to be effective. We don't want just an idea."
But, the bill included none of the funding requested for the clearinghouse or prevention programs for Native youth. The Legislature had stripped $150,000 for the clearinghouse and $300,000 for prevention programs for Native youth before the legislation reached Martinez's desk.
Funding that focuses on Native American youth suicide prevention is needed, advocates say. Although there is state and federal money for suicide prevention, those resources are spread thin across the entire state and serve all demographics. Supporters of funding for Native American youth are readying themselves for another attempt to win state dollars.
Given the diversity of the state's Native communities and the long miles between many of them, suicide prevention work can be challenging —especially when programs originate from outside the community. Researchers and public health workers must engage directly with individual tribes and draw on the experts already present within each community, says Robyn Atencio, a mental health counselor at Five Sandoval Indian Pueblos, a nonprofit that administers grants and provides services for the pueblos of Cochiti, Jemez, Sandia, Santa Ana and Zia in central New Mexico.
"Intervention needs to be unique," she says, "and tailored to communities."
"Intervention needs to be unique," she says, "and tailored to communities."
Tribal input is important for another reason: Historically, university researchers have visited tribal communities, gleaned stories and information, and then taken ownership of that "data," Atencio says. In other words, Native American people would talk about their culture, religion, and family and cultural histories. Departing from the community, researchers would weave that information into books, academic dissertations or articles. Oftentimes, trust was betrayed; but almost always, that information was co-opted by "experts" whose work never reached, or benefitted Native people. Bird, the community-based research specialist at the UNM center, has spent time listening to tribes' concerns, meeting leaders and community members. Building trust is critical, she says.
"The youth are ready to talk about it, to be engaging on it," Lesansee says. "We don't want to lose their voices in this."
---
SIBLING GRIEF
Sibling survivors are often called the forgotten mourners. When a sibling dies, those siblings left behind, no matter their ages, are considered secondary mourners to the parents and/or if the sibling who died had a spouse and children. For those siblings still living at home, they will "lose" their parents for some time as the parents grieve the death of the deceased child. Parents can become so engrossed in their grief that they forget their living children still need reassurance they are loved and wanted. Because of the suicide, the surviving siblings' roles in the family are altered. They might feel the need to parent their parents or protect them from anything else bad happening. The opposite could also happen where the parents try to shield the living children, afraid of losing them, too.
People forget the importance of siblings in our lives. Listed are some characteristics of sibling bond:
• It's the longest relationship we'll have in our lives. We are typically only a few years apart when one is born and we become aware of each other. We usually know them longer than our parents, spouses, and children.
• We witness more life events and life changes with our siblings than anyone else.
• We share a sense of genetics, sense of family, belonging, and culture.
• They teach us how to function in society and communicate with others.
• The time spent together in our early years is greater than with our parents.
• It's estimated that 80 percent of children grow up with siblings.
• 24,800 people become sibling survivors of suicide loss yearly. That means, in the past 25 years, at least 620,000 Americans became sibling survivors of suicide loss.
• Through the life span, losing our sibling to suicide sets up complicated grief. As suicide grief is already difficult, adding in the factors relating to sibling loss reminds us of the uniqueness of the sibling bond.
Childhood : Much of children's reactions to a sibling suicide will relate to their view of death. Some people believe children don't grieve. That's not true as children have shorter attention spans so their grief will also appear in brief periods. The grief might also manifest itself as physical pain (stomachaches, headaches, etc.) because children have underdeveloped coping skills and might not know how to express their feelings.
Adolescence : At this time, the siblings are trying to find their role in society. Each day they look in the mirror, they aren't sure who they see because they are changing so rapidly. They believe they are immortal because they don't face much death at this age. Also, adolescents are trying to separate themselves from their families but the suicide death will throw a loop in that. They will struggle with pulling away and still wanting to be hugged by their parents. At school, they might deny their grief feelings because it's easier to fit in that way.
Young Adulthood : During our early twenties to mid-forties, we continue to set our identities and carve out our lives and careers. We have lots of hope and if we lose our sibling at this time, we learn the hard way that life does not hold unlimited promises. We also experience anger that our sibling is not there for important life events like graduations, marriages, and the births of our children.
Middle Adulthood : In our mid-forties to fifties, our sacrifices become rewards as we slow down to enjoy what we have worked hard for. If our sibling dies by suicide, we might start questioning our definition of happiness and wondering if we completed what we really wanted out of life. At this time, our parents might die. If we also lose our sibling to suicide and there were unresolved issues, we will have to find a way to work through them alone.
Late Adulthood : After we reach our sixties, our sibling might be the only family member alive we can share memories of early life. If we lose our sibling to suicide, it will either enhance the feeling that our time to die is coming or we might not grieve because we believe we are going to die soon, too.
Typically, siblings will carry this loss through a large portion of life. We will want a way to memorialize our sibling. No one ever gets over a death, it becomes a part of us and we take it with us throughout life. Some ways we can remember our siblings is to continue to involve their memory in the daily lives by writing about our loved one, or getting involved with suicide prevention, or helping others on their path as sibling survivors.
---
Heartbreaking Facts on Elderly Men
By Dr. Helen Smith (PJ Media)
The Centers for Disease Control and Prevention collects data about mortality in the U.S., including deaths by suicide. In 2012, 40,600 suicides were reported, making suicide one of the leading causes of death for Americans. After cancer and heart disease, suicide accounts for more years of life lost than any other cause of death.
To measure changes in the prevalence of suicide over time, the CDC calculates the country's suicide rate each year. The suicide rate expresses the number of suicide deaths that occur for every 100,000 people in the population for which the rate is reported.
Seniors, many of them depressed, commit suicide at an alarming rate. White men 85 and older are
more likely to commit suicide than Americans in any other age group. They take their lives at four times the rate of the general population. They suffer from undiagnosed depression and subsequently take their own lives out of desperation, hopelessness and despair.
Symptoms of clinical depression can be triggered by other chronic illnesses common in later life, such as Alzheimer's, Parkinson's, heart disease, cancer and arthritis. About one in five suicide attempts in the elderly ends in death, and firearms are the most common cause. The frailty of some seniors means they may be less likely to survive suicide attempts: A young person might survive an overdose that proves lethal in an older adult
The contribution to solving an elderly persons problems —with suicide, can be: relationships breaking down; physical illness; psychosis, which is often overlooked in older patients with depression; pain and disability; financial trouble; legal difficulties; alcohol or, an increased dependence on prescription drugs. Suicidal behavior in older men can be a reaction to perceived loss of social status. Seniors are often forced to scale down their lifestyle, or rob them of their dreams, and sometimes they lose control of family assets.
Signs of seniors who may be at risk for suicide, include withdrawal from activities that they ordinarily enjoy; negative thoughts; frequent talk about death, impoverishment or physical decline; and behaviors such as getting wills or finances in order.
It is truly heartbreaking that our society places so little value on their lives that death seems to be the only answer. Surely, there must be a better solution and a way to reduce the suicide rate for older men. If we focused as much on male suicide as we do on women's breast cancer, fewer suicides might result. The notion that males are disposable must play some part here in the thinking process of older suicide victims. How to provide prevention as well as intervention is key.
---
SURVIVORS OF SUICIDE LOSS - NEW MEXICO
A SUPPORT GROUP FOR THOSE WHO HAVE LOST
SOMEONE THEY LOVE BY SUICIDE
---
TWO MEETINGS EACH MONTH
1st and 3rd MONDAY
7:00 - 8:30 p. m.
SHEPHERD OF THE VALLEY PRESBYTERIAN CHURCH
1801 MONTAO RD. NW ALBUQUERQUE, NM 87107
---
---
MEETING INFORMATION
Al & Linda at 505 / 792-7461
E-mail : This e-mail address is being protected from spambots. You need JavaScript enabled to view it & www.sharingnhealing.org
"Know That You Are Not Alone – Sharing Can Be Healing"