"SHARING AND HEALING "
April 2012


A QUARTERLY NEWSLETTER
Written & Edited By : Al & Linda Vigil
ARTICLE INDEX
Pg 1 : Grieving Notes - Linda
Pg 2 : Survivor of Suicide Day
Pg 3 : Suicide - A Process or A Choice?
Pg 4 : Books - Michelle Linn-Gust
Pg 5 : A Poem - "Soul Ties" By Anna
Pg 6 : Suicide - In One California County
Pg 7 : 14-year-old - Bullied For Years
Pg 9 : Canadian Teen Suicide
Pg 10 : Coping With Suicide Loss
Pg 12 : WEB Site Addresses
---
---
" GRIEVING NOTES "
By Linda Vigil

Sharing and Healing

How and why Sharing and Healing became so important to Al and I. Sharing is about not understanding all of the complex factors of suicide. The empty spaces left behind. Healing is about trying to understand everything about it ...so that we can make a difference in it's epidemic proportions.

Suicide touches all levels of our society. These expressions of self destruction are reaching every age, all classes, if anything Al and I are seeing much younger children ending their lives by suicide.

Suicide is a highly personalized and individualistic behavior in reaction to a perceived set of life stresses and situations. Death by suicide can be a symptom of society and it's values, or lack of, and it's 300 per cent increase in 25 years demands everything except apathy!

Suicide can be a preventable death for some people. Proof of this is there are ten-of-thousands of people alive today who received a touch, a word, a sign of love...an intervention that tipped their scale to chose life. There are also some people who have an Ideology for suicide, that no matter what you do, or how much you love them, will choose suicide to end their lives, and they have no idea of the pain and devastation they will leave behind.

So we share what we have learned about intervention, prevention, the myths of suicide, the teaching programs, literature, articles and resources...in the faith that we, you and I can make a difference.

A difference in the choices of those we love and care for. We believe that circumstances can prevent some suicides. With this newsletter as our effort and with you as the reader we try to make that difference to choose life!

Healing is about knowing that death by suicide is unlike any other death in it's effects left on the remaining family members, friends and loved ones left behind.
Personal guilt and blame, perceived as they may be, effect our healing, our grieving and our own self worth and values. There are no set rules of conduct for the family and friends of the survivor's of someone's suicide, as long as you do not hurt yourself or someone else! There is no set time for grief and everyone grieves differently, even in a family. But there can be positive responsive acts to devastating pain and grief. We seek to explore and touch our feelings, so that we can recover and heal our mental and physical well being.

Grief is a roller coaster of emotions, that in moments take a person from highs of joy to the lows of severe depression. Through turns of acceptance to circles of anger. The grief that follows death is knowing that you will miss another person for the rest of your life.

The choice is your's to choose life, and making a choice to be happy again after surviving someone's suicide. Choosing to be happy does not just happen, It takes a lot of very hard work, we are forever changed, so our new journey is foreign to us?
So we heal by reading, writing and telling about our courage, your courage, by expressing the struggle of others like us. By trying to understand where we come from and where we want to go.

This newsletter is about your healing after losing someone you love to suicide! You can help other survivor's of suicide by sharing your story,, your hopes and dreams for this person or with this person that chose suicide, your sadness , anger, loneliness your roller coaster of emotions. In turn you can be helped by another survivor story.
Share with us as we all CHOOSE LIFE.In Sharing & Healing,
- Linda Vigil

---
---

"Survivor of Suicide Day"

On February 2, 2012. The Legislature of the State of New Mexico, designated Senate Memorial 28 as "Survivor of Suicide Day" The memorial was drafted at the request of Senator Michael S. Sanchez, with the dedicated efforts of Romy Baca (a survivor of her brothers suicide), who attends the Survivor of Suicide group meetings in Albuquerque.

The memorial was presented on the Senate Floor, as moderated by the NM Lt. Governor.

Al and Linda Vigil, Marion Waterston, and Rich Schwoebel were introduced because of their leadership and involvement in the support group.

Romy Baca, was introduced because of her work with Senator Sanchez, to get this special designated day.

This February day was selected by the Santa Fe Legislature to bring awareness to the tragedy of suicide in our midst and the effects on the survivors.

Hereafter, February 2nd will be known in New Mexico as — "Survivor of Suicide Day."

. . . . . . . . . . . . . . . . . . . . . . . . . .
... and our Thank You,

To The Legislature of the State of New Mexico
Fiftieth Legislature
Second Session, 2012

Senator Sanchez,

We were greatly honored and justly humbled with Senate Memorial 28 that declared February 2nd, 2012, as "Survivor of Suicide Day."

The three group facilitators there, Marion, Linda, & Al, and four group members, Romy, Dayna, Carol, and Lorraine, also witnessed a dozen New Mexico senators sharing their own personal pain, and intimate losses to suicide. That was truly a gifted testimony to the compassion of the members that make your select governing body.

We are the survivors of the suicide of someone that we love. The struggles we face on a daily basis are tremendous and only known to us. The recognition by the New Mexico Legislature and its ensuing publicity will hopefully enhance the awareness of the SOS support groups statewide.

Thank you for all courtesies,
Cordially,
Survivors of Suicide, Albuquerque, NM
---
---
Suicide - A Process or a Choice ?
"Suicide does not just occur. Experience has shown that it is more often the end result of a process that has developed over a period of time. Suicide is the end result of a process, not the process itself." N.L. Farberow

Suicide is the outcome of neurobiological and psychological breakdown. Becoming suicidal is a process that begins in severe stress and pain generated by a serious life crisis.

Stress and pain increase as the crisis, or the perception of it, worsens. As this happens, control and self-esteem deteriorate. Depression may be a cause or a side effect of the process.

Suicidality occurs when the stress induces psychological pain so unbearable that death is seen as the only relief. Prior to this point the individual is at risk of becoming suicidal. Beyond it the individual is at risk of completing suicide. Becoming suicidal is a crisis that causes traumatic stress.

Ingrained beliefs and values may cause an individual to be stigmatized by their own suicidality. This leads to shame and guilt. These cause alienation from self and withdrawal from others, which are also drivers.
Suicidality entails changes in brain chemistry and physiology. Suicidal individuals manifest various chemical imbalances. Most notable is depleted serotonin, a neurotransmitter that inhibits self-harm. This is a neurological threshold and those near or beyond it must be treated with medications.

There is no choice. Suicidal individuals are beset by suffering that is distracting and disabling. Suicidality is a state of total pain which limits options to enduring or ending utter agony.

Thomas Joiner (Harvard) notes that two conditions must be present to overcome the instinct for self-preservation. The first is a desire to die caused by a lost sense of social belonging and the perception that one is a burden. The second is the capacity for lethal self-harm acquired by experience with abuse, pain, past suicidality, and other factors. Both must be present for a completed suicide.

The suicide prevention and suicide loss literature unfortunately continue to allude to suicide as a choice. This is stigmatizing and denies that those lost to suicide are victims of a process that in the end is beyond their control.
---
---
→

BOOKS

←
Michelle Linn-Gust, Ph.D., is an international author and speaker about coping with loss and change who wrote her first seven books while living in Albuquerque.

Her books include, Rocky Roads: The Journeys of Families Through Suicide Grief and Ginger's Gift: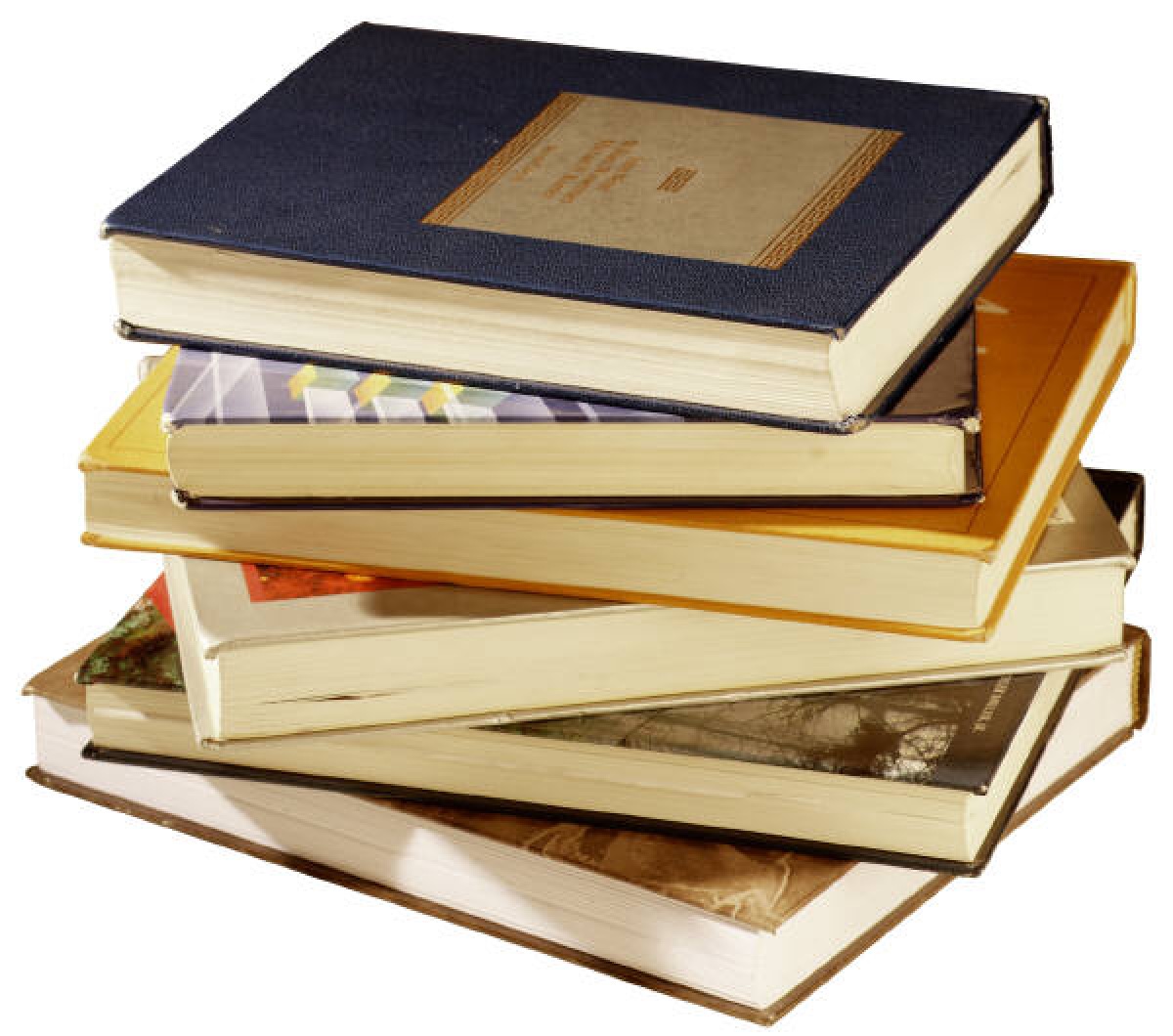 Hope and Healing Through Dog Companionship. Her first book, based on the suicide of her younger sister Denise, Do They Have Bad Days in Heaven? Surviving the Suicide Loss of a Sibling, inspired siblings around the world in their survival after a loved one's suicide.

Michelle regards, Sisters: The Karma Twist, her second fiction novel, as the bookend to Do They Have Bad Days in Heaven?

She is the current President of the American Association of Suicidology. Read more about Michelle at

www.michellelinngust.com
---
---
Our lives began together on that September day.
But when I looked into his eyes, my heart it chose to stay.
We spent our life together, our hearts they weaved as one.
Our greatest day together, the day we loved your son.


Lord God will you please help me. My heart has filled with grief.
I fear my heart may fail me. I need your help to breathe.
My love he went to heaven. He chose to go you see.
But still I choose to praise you. No other way will be.

My heart it has been broken. But I still hear it beat.
You hold my tears in heaven until that day we meet.
So Lord I choose to serve you. For all my years to come.
The heart you weaved together, it now beats just as one.

The soul ties still unbroken formed many years ago.
Our soul bond formed together forever will I know.
Written 11/06/2011 - 03:50 a.m. for her husband Steve.
"I miss you my love. See you in heaven."
---
---
Suicide - In One California County
There were 392 suicides in San Diego County last year, the highest number in 23 years, according to local elected and mental health officials who released the 2011 suicide statistics Friday.

"It's sad to know we are losing more than one person each day to suicide," said County Supervisor Greg Cox, who urged the public to learn the warning signs of suicide and to get help. Last year, 74 percent of the suicides reported in the region were Caucasian, 11 percent Hispanic, 6 percent Asian, 6 percent African-American and 3 percent other ethnic groups.

The highest number of suicides (101) were in the 45 to 54 age group, followed by 68 suicides in the 55 to 64 age
group. Men still outnumber women four to one, with 76 percent of suicides in the county committed by men last year.

The gender-based statistic didn't surprise Alfredo Aguirre, director of County Mental Health Services. "It probably had some correlation to the economy," he said. "The economy impacts both genders, but those issues that would drive someone to feel unworthy in our culture impacts men more than women. Men are also not as inclined as women to see a therapist or get medical help."

The causes of suicide are complex, Aguirre said. Research has shown that the majority of people who die by suicide were clinically depressed or suffered from another diagnosable mental or substance abuse disorder. As the population of any region increases, the number of suicides per year is expected to increase. In San Diego County the rate of suicides has remained fairly unchanged over the last several years. The suicide rate – adjusting for population increases – was 11.9 per every 100,000 people in 2011, lower than in the mid-1990s, when it rose to more than 14 per 100,000 people.

The It's Up to Us campaign, (up2sd.org) developed through the County of San Diego Health and Human Services Agency and funded by the County of San Diego Mental Health Services Act, tries to prevent suicides by raising awareness and educating the community on suicide warning signs. "San Diego County is one of the few counties in the state to implement a suicide prevention plan. But, it has to plant itself within the community and results may not occur for one, two or three years." Aguirre said of the year-old program. "We're making a concerted effort to make sure the suicide rate numbers go down. Every suicide is one too much."
---
GETTING HELP & SUICIDE WARNING SIGNS
• Talk of hurting or killing self.

• Hopelessness and helplessness

• Divorce, separation or stress in the family.

• Loss of health

• Loss of job or home

• Increased alcohol or drug use

• Isolation from family and friends

• Daring or risk-taking behavior
♦ ♦ ♦ ♦ ♦ ♦ ♦ ♦
HELPING A SUICIDAL PERSON
• Ask if they're having thoughts of suicide.

• Listen

• Take it seriously.

• Suicidal behavior is a call for help.
---
---
14 Year Old Suicide - Girl Bullied For Years

Eden Wormer, 14, committed suicide Wednesday after reportedly enduring years of bullying at school and online (Fox 12 Oregon)


The recent suicide of a 14-year-old middle school student has once again put the spotlight on a new "epidemic"—online bullying.

Eden Wormer, who attended Cascade Middle School in Vancouver, Wash., reportedly hugged her father and told him "I love you, Daddy, goodnight," before hanging herself Wednesday.

Her friends and sister Audriunna told reporters that Eden had endured years of bullying—both online and in the classroom—and her family believes it ultimately led her to commit suicide.

While school officials declined to speak about Eden's case specifically, a district spokesperson said the school district does have policies in place to protect students from bullying.

"We use progressive discipline—meaning for a first time offense, the punishment is usually detention," Scott Deutsch, risk and safety manager at Evergeen Public Schools, told FoxNews.com. "If there are difficulties where the student [who is the bully] is not understanding [the consequences of his/her actions], the punishment moves up to in-school suspension, then out-of-school suspension, then long-term suspension, up until expulsion."

Deutsch said Evergreen district officials do not "go looking for" internet bullying on Facebook or other websites, but if a student or staff member alerts an official to online bullying, they will investigate the matter.

However, Deutsch clarified, "The school district has to show there's a disruption to the education process in the school building, and then they can take action." This means the school has to prove any bullying that takes place online has made a student afraid to come to school or resulted in absences.

"They have to show [the bullying] is impacting the student's ability to learn," Deutsch said. If the school can prove this, the student is then referred to an appropriate staff member or to law enforcement, where "appropriate action will be taken," he added.

Evergreen public schools also participate in a program called SafeSchools Alert, which allows students, parents and staff to confidentially submit
tips online or by phone regarding bullying or other safety concerns.

Starting in 2009, the U.S. Centers for Disease Control and Prevention (CDC) added a question regarding bullying to its Youth Risk Behavior Survey. The survey, conducted every two years, is used to monitor "priority high risk behavior among youth and young adults."

"The first step in preventing school violence is to understand the extent and nature of the problem," Marci Hertz, a spokesperson for the CDC, wrote in an e-mail to FoxNews.com. "CDC along with the U.S. Department of Education, and the U.S. Department of Justice gather and analyze data from a variety of sources to gain a more complete understanding of school violence."

Nearly 20 percent of students who responded to the 2009 survey indicated they had been bullied on school property within the past year. The CDC also added a question regarding online bullying to the 2011 YRBS, but results from that survey will not be available until this summer.

Additional statistics from the CDC website indicate that 13.8 percent of high school students have seriously considered suicide, and it is the third leading cause of death among 15 to 24-year-olds.

The CDC recommends that any parents who suspect their child is a victim of bullying talk to their child, set rules for internet use and visit the sites their child frequents.
---
---

Canadian


Still reeling from the suicide of a Grade 12 classmate last fall, students at the Oilfields High School in Black Diamond banded together Thursday to raise awareness around suicide prevention and learn how to better cope with the myriad challenges kids face in their teen years.

Students from the small rural high school south of Calgary created a video along with inspirational singer Robb Nash and his band Live on Arrival to help increase awareness and reach out to students facing depression or mental health issues, or contemplating risky behavior.

Last October was an especially difficult time at the school when a Grade 12 boy, someone well-liked by his classmates but who also struggled with mental health issues, chose to take his own life, sending teachers, students and their families into shock for weeks. "I remember the day we learned about what happened. It was a professional day, but we opened up the school to everyone," said school guidance counsellor Paulette Morck.

"We had close to a hundred kids in the school that day. But I didn't even want to be a counsellor, I was dealing with my own grief. It was a really difficult time for all of us."

The same anguish surfaced again Thursday for many students as they took in the performance of Live on Arrival and began discussing issues such as suicide, addictions, drinking and driving, bullying and resiliency. "We all have to go through something tough in our lives; it's what you do with it that matters," Nash told students at an assembly.

"Make sure you all hold each other up, encourage each other. And remember, you are not alone, you all have a strength inside to deal with whatever you have to deal with."

Years ago, Nash was involved in a serious car accident from which he wasn't expected to recover. He survived and was left with a new outlook on life, forming the band Live on Arrival and touring high schools across Canada, speaking to students about the value of life and self-worth, and creating videos about teen issues.

Students involved in making the video, to be put up on YouTube when it's complete, agreed that being a teen-ager today isn't easy. Juggling school, sports and part-time jobs while trying to meet the high expectations of parents, teachers and coaches, teens say their complex lives can take a physical and mental toll. "Sometimes it is a lot of pressure, and your parents always want you to do really well," said Cameron Lansdell, who has juggled school work with hockey, rugby and a part-time job at a mechanic's shop.

"My schedule?" added his schoolmate Jeremy Hughes. "School, hang out, go and make pizzas for five hours. I need the money for gas for my car, for video games. I want to be self-sufficient."

Hughes agreed that sometimes all the pressure can get to him and his friends - and everyone copes in different ways. Lansdell tries to get outdoors, maybe fishing with family and friends. Morck added that today's social media can add to the difficulties and pressures of being a youth, and, when they sit down at their computers after a long day, faced with cyberbullying or the false perfection of lives online, sometimes it can all just be too much. School principal Scott Carey said the most important lesson from Thursday's presentation is for students to know they are not alone, they can get help, whether they are in trouble or a friend is.
Morck agreed, adding that her biggest hope is that kids will see the video on YouTube and, if they're struggling, they'll get help. "If you're thinking about suicide, don't do it because it has tremendous impacts on the community and everyone around you."
---
---
Coping With Suicide Loss

"One learns to live with the loss, the tragedy, the waste, and the gaping hole in the fabric of one's life. There is no closure, nor would I want one. I want to remember him all my life, vividly: his laughter,
the smell of his sneakers under his bed, his moments of joy, his humility, and his integrity."
—A comment by a survivor, after the loss of someone they love by suicide

If you have lost someone to suicide, the first thing you should know is that you are not alone. Each year over 34,000 people in the United States die by suicide -- the devastated family and friends they leave behind are known as "survivors." There are millions of survivors who, like you, are trying to cope with this heartbreaking loss.

Survivors experience a wide range of grief reactions, including some or all of the following:

Shock is an immediate reaction. You feel numb or disoriented, and have trouble concentrating.
Symptoms of depression,disturbed sleep, loss of appetite, intense sadness, and lack of energy.
Anger towards the deceased, another family member, a therapist, or yourself.
Relief, particularly if the suicide followed a long and difficult mental illness.
Guilt, including thinking, "If only I had ... ."
These feelings can diminish over time, as you develop your ability to cope and begin to heal.
---
---
Some survivors struggle with what to tell other people.
Although you should make whatever decision feels right to you, most survivors have found it best to simply acknowledge that their loved one died by suicide.

You may find that it helps to reach out to family and friends. Because some people may not know what to say, you may need to take the initiative to talk about the suicide, share your feelings, and ask for their help.

Even though it may seem difficult, maintaining contact with other people is especially important during the stress-filled months after a loved one's suicide.

Keep in mind that each person grieves in his or her own way. Some people visit the cemetery weekly; others find it too painful to go at all.

Each person also grieves at his or her own pace; there is no set rhythm or timeline for healing.

Anniversaries, birthdays, and holidays may be especially difficult, so you might want to think about whether to continue old traditions or create some new ones. You may also experience unexpected waves of sadness; these are a normal part of the grieving process.

Children experience many of the feelings of adult grief, and are particularly vulnerable to feeling abandoned and guilty. Reassure them that the death was not their fault. Listen to their questions, and try to offer honest, straightforward, age-appropriate answers.

Some survivors find comfort in community, religious, or spiritual activities, including talking to a trusted member of the clergy.

Be kind to yourself. When you feel ready, begin to go on with your life. Eventually starting to enjoy life again is not a betrayal of your loved one, but rather a sign that you've begun to heal.
. . . . . . . . . . . . . . . . . . . . . . . . . . . . . . . . .
Excerpted from - "Surviving Suicide Loss : A Resource and Healing Guide"
American Foundation for Suicide Prevention

---
---
Visit the Albuquerque SOS Web Site for Local Meeting Information at
Visit the Newsletter Web Site for the Entire Archive of past Issues at
→ : www.sharingandhealing.org
→ : This e-mail address is being protected from spambots. You need JavaScript enabled to view it