" SHARING AND HEALING "
JULY 2011
A QUARTERLY NEWSLETTER
Written & Edited By : Al & Linda Vigil

" GRIEVING NOTES "
By - Al Vigil

The naturalness of living our lives is that there will be other losses to death beside the one that first brought us to Survivors Of Suicide Loss. Each new loss brings us toward that old, and almost settled grief that has touched our heart in past days.

Linda and I just lost a very good friend, Paulette, to cancer. It's been 27 years since we lost our daughter Mia. Paulette was one of the first to come to our home and embrace us after we lost Mia to suicide.
"I loved her too. Mia baby sat my own children," she said.

Of course because of our ongoing lives after the loss of our Mia, there have been several other losses since then and before Paulette.

Surviving is the First step - It's hard to believe that your life will go on without them. If your pain is this unbearable, what degree of pain did the person you lost, to suicide or to another type of physical pain, like cancer for Paulette, have to go through?

Healing is the Second step - Now some good things will start to happen. We will laugh again, music will be comfortable again, and even our favorite foods will taste good. Many of the puzzles of their life and their death still are missing, but they just don't dominate our lives all of the time anymore. Happiness is a choice.

Growing is the Third stage - We are not on the road of life alone. Others still live to share your life. We are going to miss our daughter Mia, sister Patty, mother Norma, and brother Art, and now our Paulette as well. We will always cherish the gift that they were to us. We can become gentle and peaceful again.

We can become certain that existence is meaningful and that, therefore our lives, with self-respect, have a life goal and that is to go on —we choose life.

We choose life ...not only for ourselves, but to help fill the lives of others in our family, our friends, and many others that love us as much as we love them.

In Sharing & Healing,
- Al Vigil
---
---
There's a saying that I'm convinced of :
" In life, it's about 20 percent what happens to you
and 80 percent how you react to it. "

---
---
FAMILIES NEED SUPPORT AFTER SUICIDE
Dear Abby : My adult son committed suicide. He was an alcoholic with many problems. Every year around the time of his death, I become very depressed and emotional. Is this normal? Members of my family think I should "get over it." From - Emotional Mom in the Southwest

Dear Emotional Mom : The members of your family are mistaken. What you are feeling is perfectly normal.

The problem of suicide in America is no secret. It has been in the headlines repeatedly, and more than 32,000 people take their lives annually. Because of the shame and stigma that are unfortunately still attached to suicide, many people are left to suffer in silence.

According to the American Foundation for Suicide Prevention, more than 80 percent of us will lose someone to suicide at some point during our lives. This is why the organization sponsors National Survivors of Suicide Day every year on the Saturday before Thanksgiving. It's a day when surviving parents, children, siblings, spouses, and friends gather at locations from Nashville to Nepal and take comfort in being with others who know what it means to lose a loved one to suicide.

Readers, to find out more information, visit the foundation's website at www.afsp.org. It lists excellent resources including a book I especially like titled, "Why Suicide?" by Eric Marcus. Published by Harper One, it's compassionate, informative, heartfelt, and a must- read for anyone whose life has been touched by suicide.
---
---
EXPERTS SEEK HELP FROM
PRIMARY CARE PHYSICIANS IN CURBING SUICIDES
April 2011 by Ayinde O. Chase
Augusta, GA – Forty-five percent of the 32,000 Americans who commit suicide each year visit their primary care provider within one month of taking their lives. Ninety percent suffer from a mental health or substance abuse disorder, or both. However it's only been in the last few years that suicide has been considered a preventable public health problem.

Additionally, suicide prevention has been a health topic that the U.S. military has been forced to address head on. Yet it too has been reeling from the loss of its suicide prevention spokesperson who killed himself earlier this month.

"In our society, we have separated mental health and physical health for quite some time," said Dr. Judith Salzer, associate dean for strategic management at the Georgia Health Sciences University College of Nursing. Salzer, a
primary care pediatric nurse practitioner has spent her career specializing in the care of vulnerable children.

Suicide prevention experts say the most basic mental health occurs in primary care settings where practitioners have hands-on contact with patients.

Clay Hunt, 28, killed himself last week at his Houston apartment and by doing so became the grisly military statistic he rallied other troops against.

After escaping death from a sniper's bullet that came just inches from his head, Hunt had to deal with the loss of three friends from his platoon who died before his eyes. He recovered from his wounds, earning a Purple Heart, and then was went back for another tour of duty in Afghanistan.

He had been suffering from survivor's guilt and battlefield trauma to the head and had been the poster boy in a public service ad campaign that urged his comrades to get help. However, the deaths of his comrades was apparently too much for him.

"He tried everything," said his best friend Jake Wood, a fellow Marine told the Houston Chronicle. "He tried the medication, he tried humanitarian service, he tried moving back closer to family. He tried everything under the sun, and he was fully self-aware."

The head of the nonprofit that sponsored Hunt's ad agrees. Paul Rieckhoff, executive director of Iraq and Afghanistan Veterans of America, said, "This was a guy who was doing all the right things, and we still lost him."

He went on to say, "If it can happen to Clay, then it can happen to anyone."

Efforts by the Pentagon and Department of Veterans Affairs to stop the dramatic and alarming rise in military suicides across the country through training and screening have had limited success.

"There aren't enough mental health professionals for everyone to get a mental health checkup," said Salzer, the nurse practitioner. "We want to make sure primary care providers have a practical way to incorporate mental health awareness into their assessments. A quick, standardized screening will tell pretty quickly if someone is feeling like they may hurt themselves."
---
---
SUICIDE RATE IS SLOWLY RISING


April 2011 | By Don Sapatkin
The decision to take one's own life is both excruciatingly personal and impersonally demographical.

Someone who is in a deep depression may reach a point of hopelessness at the same moment he happens to pass by a bridge, leading to an impulsive, tragic decision that even he may not have foreseen.

On the other hand, societal trends are well-known: elderly people commit suicide at rates that are 50 percent higher than young people, whites nearly three times more than blacks, men nearly four times more than women.

This mix of factors makes year-
to-year changes in suicide rates difficult to interpret. The most recent numbers, however, clearly show a small but steady increase over the last few years.

The difference represents only a few thousand deaths nationwide, adding up to a change in rate from 10.9 per 100,000 population (in 2004, 2005, 2006) to 11.7 per 100,000 (in 2009, based on very preliminary data). But that was enough to move suicide into the list of top 10 killers, down from No. 11 (blood infections) for the first time since classifications changed in 1999.

"Other causes of death we seem to be getting a better handle on. They seem to be going down and suicide seems to be going up," said Ann Haas, a medical sociologist and director of prevention projects for the American Foundation for Suicide Prevention in New York.

Movement in national suicide trends often results from specific factors in different age groups and other demographics. Alex Crosby, an epidemiologist who works with suicide data at the Centers for Disease Control and Prevention, said he had not yet analyzed the most recent numbers because they were preliminary and would have more meaning as part of multiyear trends.

But some of the emerging trends he identified a few years ago among subgroups appear to be continuing or even increasing: The relatively low rate of suicides among ages 15 to 24, which rose slightly several years ago, did not decline in 2008 or 2009.

Perhaps the most dramatic trend is not new but has now continued to increase for a decade: The suicide rate among ages 45 to 64 grew 28 percent between 1999 and 2009, surpassing what for years was the most suicide-prone demographic, the elderly.

Unemployment and financial anxieties could play a role. And they tend to go along with factors such as substance abuse and family problems that also are known to affect suicide.
---
---
Suicide Prevention Training Empowers Kaukauna Community


By Michael Louis Vinson


KAUKAUNA — In the wake of seven suicides in the Kaukauna Area School District since May 2009, a group of about 20 educators, clergy and victims' relatives took part Monday night in suicide prevention training at Kaukauna High School.

The training, known as QPR — which stands for "question, persuade, refer" — equips people with tools to identify suicidal warning signs and take immediate action to help the person in mental distress, much as CPR training provides a safety net during physical distress.

"This is not intended to be a form of counseling or treatment," said Chris Wardlow, a prevention specialist with ThedaCare who facilitated the training. "It's really trying to offer the person in distress hope and through that get them to agree to get help."

The free 90-minute training was sponsored by M-Link, a joint partnership between school districts in Kaukauna, Kimberly and Little Chute that grew out of a two-year grant from the U.S. Department of Education.

"One of the objectives of our grant is to offer community awareness about mental health," said Dawn Grenzer, M-Link's project manager. "Suicide prevention has a lot to do with that."

Karen Wirth, a social worker in Kaukauna schools, said all of the teachers in the district have received the training and that most staff
members will be trained before the end of the year.

Wirth added that some teachers have already put the tools into practice with students.

Since May 2009, five Kaukauna students have died by suicide, as have two teachers.

"All of our kids here in Kaukauna have been exposed (to deaths by suicide), more so than most people in their lifetime," Wirth said.
---
---
School-based suicide screening can identify students at risk for suicide and other mental health problems not recognized be school professionals, new research suggests.
School-based screening can be integral component of a school's mental health imitative and complement the work already being performed by school staff making for a complete program, "Dr. Michelle A. Scott, from the Division of Child and Adolescent Psychiatry, Columbia University College of Physicians and Surgeons, New York, told Reuters Health.
In the early 1990's, evidence emerged that suicide awareness programs, which did not stress the association between suicide and mental disorders like depression, were not effective and, in fact, had a negative impact on those students who had made a prior suicide attempt, Scott explained.
Unlike prior prevention efforts that require a student to come and seek help on their own, school-based screening is a pro-active approach to identifying students who may be at risk for attempting suicide, she noted.
That is to say, school-based screening asks students directly about their risk factors for suicide, including thoughts of killing oneself, prior attempts, and mental health problems such as depression, anxiety and substance use. If a student is indicated to be at risk, they are further evaluated by a clinician at school to determine if an outside referral is necessary.
Scott and colleagues evaluated weather a school-based screening for suicide risk called the Columbia Suicide Screen was redundant to the work already being conducted by school staff, such as counselors, nurses and disciplinary staff.
Of 1,729 students from seven high schools in the New York area who completed the screening, 489 had a positive result, indicating that they were at risk for suicide.. A total of 641 students (73 percent of those who had screened positive and 23 percent of those who screened negative) were studied further.
"This study found that school-based screening identifies students with significant mental health problems that school professionals did not already indicate being concerned about, "Scott said. "However, it should be mentioned that there were students identified by the school staff that were not identified by the screen."

---
---
CURRENT FACTS
: SUMMER 2011
: SUICIDE IS A LEADING KILLER IN AMERICA
The following information about the nature and prevalence of suicide in America may surprise you. This figures are derived from the official U.S. suicide statistics for 2005, as compiled by the American Association of Suicidology.



Did You Know ?


Suicide claims the lives of more than 32,000 people annually in the United States.

Suicide is the eleventh leading cause of death in the United States. By way of comparison, homicide is the fifteenth. More people kill themselves than kill each other!

Suicide rate for all ages combined: 10.7 per 100,000

An average of one person every 16 minutes dies by suicide.

Males complete suicide 3.8 times more often than females.

An estimated 816,000 suicide attempts are made in the United States each year.

An estimated 4.6 million living Americans have attempted suicide.

Females attempt suicide 3.0 times more often than males.

Most suicidal people communicate their intent to kill themselves before they attempt to do so.

Each suicide intimately affects at least nine other people. Based on the number of suicides since 1970, the number of survivors of suicide in the United States is estimated at 4.4 million. The number grows 175,000 each year.

Suicide among young people has nearly tripled since the 1950's. Today it is the third leading cause of death among teens, behind accidents and homicide.

Suicidal behavior is not inherited, but the risk may be higher for family members who have lost a close relative or loved one to suicide.

White males have the highest suicide rate throughout all age groups; minority females have the lowest.

Among states in 2005, Texas ranked 38th in total number of completed suicides.

Contrary to popular belief, the suicide rate does not increase during the December holidays. The highest average number of suicides per day is during the summer months.

. . . . . . . . . . . . . . . . . . . . . . . . .



ESSENTIAL STEPS FOR AVERTING SUICIDE




If you suspect that someone you know is suicidal, remember the following:
Do learn the warning signs
Do get involved and be available
Do be willing to listen
Do be a non-judgmental listener
Do allow expression of feelings
Do discuss suicide openly and frankly
Do show interest and support
Do get help from agencies and professionals
Do remove access to drugs and lethal weapons
Do emphasize that help is available
Don't refuse to talk about it
Don't act shocked or outraged
Don't offer platitudes or glib answers
Don't "dare" a suicidal person to commit suicide
Don't be sworn to secrecy (seek help instead)
---
---
GAY & LESBIAN SUICIDE (NEW YORK : April 2011 - Reuters Health)

Lesbian, gay and bisexual teens are five times more likely to attempt suicide than their heterosexual peers —but those living in a supportive community might be a little better off, according to a new study.


The findings, published online today in Pediatrics, showed that lesbian, gay and bisexual (LGB) teens living in counties with a high proportion of gay and lesbian couples, and those who went to schools with gay-straight alliances and anti-discrimination policies, were less likely to attempt suicide than LGB teens living in less accepting environments.

The finding is "a call to action in providing a roadmap for how we can begin to reduce suicide in LGB youth," Mark Hatzenbuehler, the study's author from Columbia University in New York, told Reuters Health.

He said that while previous studies have shown that LGB teens are more likely to attempt suicide, those studies haven't been able to determine why exactly that's the case. Hatzenbuehler used data from 3 years of health surveys given to teens in Oregon. The data covered more than 30,000 high school students across the state, all surveyed during 11th grade.

Teens answered questions about depression, alcohol use, and relationships with their peers and family, as well as their sexuality. To evaluate teens' social environments, Hatzenbuehler gave each of the 34 counties where survey participants lived a score based on the proportion of same-sex couples living there, the county's percentage of registered Democrats, and the proportion of schools in the area that had gay-straight alliances and anti-discrimination and anti-bullying policies.

About 1400 -- or between 4 and 5 percent -- of teens surveyed identified themselves as being gay, lesbian, or bisexual. Of those students, almost 22 kids out of every hundred said they had attempted suicide in the past year. That compared to about 4 of every hundred teens who identified as straight and said they had attempted suicide.

Suicide attempts were more common in LGB teens who reported being depressed and binge drinking, as well as those who had been victimized by their peers or physically abused by an adult. But even accounting for all those factors, teens' social environment made a difference too. Those who lived in counties that scored poorly on measures of social environment were about 20 percent more likely to have attempted suicide than teens from high-scoring social environments.

"That challenges the myth that there's something inherent to being gay that puts (LGB teens) at risk for suicide attempts," Hatzenbuehler said. The findings show that by making a few concrete changes to their policies, schools can improve the community for their LGB students and perhaps cut down on attempted suicides as well, Hatzenbuehler added.

Dr. Ritch Savin-Williams, a psychologist from Cornell University in Ithaca, New York, questioned the notion that LGB youth are more likely to attempt suicide at all, and said the issue is more controversial than this study suggests.

He said that while LGB youth report suicide attempts more often than straight youth, their idea of a suicide attempt may be skewed. "We have given them the message that they are suicidal," Savin-Williams, who wasn't involved in the study, told Reuters Health.

That's not to say that life is easy for those teens, Savin-Williams said, and many of their thoughts of suicide might be attributed to LBG youth being victimized or hurt. And it also doesn't mean schools shouldn't be doing everything they can to protect those teens with anti-discrimination policies, he added.

"Every kid has to be protected, every kid has to be safe, and it's the school's responsibility to do that," Savin-Williams said. But rather than highlight suicide risks, he said, "my approach would be: look what kind of abilities you're squashing by not having protection of gay kids. I think that's a real loss."

Recently, some high schools and districts have faced legal trouble surrounding bans on gay-straight alliances, including schools in Corpus Christi, Texas last month. "If schools want to take seriously reducing suicide attempts among LGB youth, several things they can do are allowing gay-straight alliances, implementing anti-discrimination policies and implementing anti-bulling policies," Hatzenbuehler concluded. "We can reduce suicide attempts in LGB youth by improving the social environment."

The study also did not rely on the teens' own perceptions of their social environment but instead developed a set of five more objective factors to characterize the environment. They were:

— The proportion of same-sex couples living in the county
— The proportion of registered Democrats living in the county. Hatzenbuehler said that earlier studies had indicated that political ideology was associated with attitudes toward sexuality.
— Whether the school had a gay-straight alliance
— Whether the student handbook specified anti-bullying policies
— Whether the handbook included anti-discrimination policies based on sexual orientation

Hatzenbuehler surveyed almost 32,000 11th-grade students in 34 counties in Oregon, 4.4% of whom were LGB. He found that almost 22% of LGB youth had attempted suicide in the past year, compared with only 4.2% in the heterosexual population. But living in a more supportive environment reduced that risk by 20%. A supportive environment was also linked with a 9% lower risk for attempted suicide among heterosexual teens.

"This is a road map for how we can begin to reduce suicide attempts among LGB youth," Hatzenbuehler said. "There are three relatively straightforward things we can do. If we allow gay/lesbian alliances in schools and include anti-discrimination and anti-bullying policies in student handbooks, we can really reduce suicide attempts."

"Attempting suicide is not something inherent to being gay," he said.
. . . . . . . . . . . . . . . . . . . . . . . . .

SUICIDE RATE GOES DOWN
FOR GAY AND LESBIAN TEENAGERS
IN SUPPORTIVE COMMUNITIES
According to a study reported in Pediatrics, gay and lesbian teens have a lower rate of suicide attempts in communities that support them. This support came through awareness or support groups at school or just a higher density of same sex couples in the community. This is good news - although it is still high at 20% of gay or lesbian teens in those areas reporting that they had attempted suicide at least once - hopefully as communities become more diverse, we will
see less teen suicide due to differences in sexuality.

But I wanted to note this statistic from an article in USA Today as well: "A survey conducted by the New York-based Gay, Lesbian and Straight Education Network found that nearly nine of every 10 gay, lesbian bisexual or transgendered middle and high school students said they were physically or verbally bullied in 2009."

Not good, not good at all. Parents who want to raise their teens successfully, need to be not only tolerant of those who are different than ourselves but also accepting of others, knowing that there many differences in all people. Start by reading : "3 Things Parents of Straight Teens Can Do About Homosexuality and Tolerance."

---
---
SUICIDE OF 10-YEAR-OLD INVESTIGATED
April 2011 : TAMPA
Tampa police detectives are investigating a situation no parent ever wants to themselves in: the suicide of a young child. Police say it happened Monday around 6 p.m. when a Tampa mom put her 10-year-old son in time out.

Investigators say about 45 minutes later, she went to check on the boy and found him hanging by his neck from a shelving unit in the closet, with a noose fashioned from a game system cord.

While FOX 13 News normally does not cover suicides, the goal here is to try to shed some light for other parents on what may have happened and why. So far, police have few answers.

"At this point in our investigation, we haven't found anything that helps answer the question of why would a 10-year-old boy do something so drastic to take his own life," said Tampa police spokeswoman Laura McElroy. "There just weren't any indicators that we have been able to uncover so far to why this would happen. It's just a big mystery to us."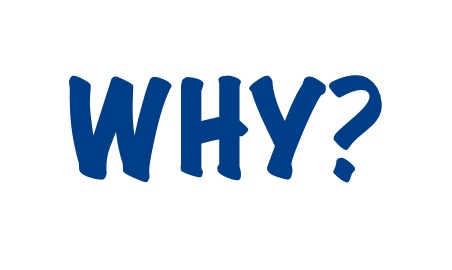 Experts say suicides among 10 to 14 years olds are extremely rare: about one in 100,000. But they do happen.

"Kids don't talk as much about what they're doing. They may journal. They may blog, but they're not sitting down sharing what they're thinking or feeling with someone else," said Dr. Leslie Kille with the Crisis Center of Tampa Bay.

Dr. Kille is the director of counseling at the Crisis Center, where they take 30 to 40 suicide calls a week, from people of all ages. "We know that talking helps. We know that if we reach that child that's sad or for whatever reason might have a depression going on, and we get them to open up and trust someone, you're going to greatly reduce the chances they're going to hurt themselves," Kille said.

Dr. Jillian Glass is a child and adolescent psychiatrist who says it is hard to imagine what the boy was thinking. "Actually, 10 years old is really just the minimum age that a child even understands the concept of death. And I think that's why this is so tragic. It's possible this 10 year old didn't understand the severity of his actions," Glass said.

Dr. Glass says very young children can react impulsively with no warning, after only brief periods of stress. Others may show some signs of trouble. "A change in personality or behavior, more oppositional behavior. Truancy in school, not wanting to do homework," she says.

The best advice, says Dr. Kille, is to keep talking to your kids. "Know what they're thinking and know what they're feeling. Kids who try to hurt themselves typically are just hurting and they don't know how to come talk to you and say that. So instead, they say okay, I'm going to kill myself. They don't realize at 8 or 9 or 10 years of age that it could be permanent."

Experts say there are some risk factors that make a child more vulnerable to committing suicide. They include mental illness, a family history of suicide, substance abuse, access to guns, stress and suffering a significant loss.

---
---



Suicide Rates in U.S. Increase as Economy Decline

s
By Molly Peterson : April, 2011

Suicide rates in the U.S. tend to rise during recessions and fall amid economic booms, according to study from the Centers for Disease Control and Prevention.

Suicides reached a record high of 22 people per 100,000 in 1932 during the Great Depression, CDC officials said in a report published online today in the American
Journal of Public Health. That was double the rates seen in 2000, when 10 people per 100,000 took their lives as the economy prospered, the study found.

The study is the first to link business cycles and suicide rates among specific age groups, according to the Atlanta-based CDC. People in their "prime working ages" of 25 to 64 years old are the most likely to commit suicide during recessions, the study found.

"Economic problems can impact how people feel about themselves and their futures as well as their relationships with family and friends," Feijun Luo, an economist in CDC's Division of Violence Prevention and the study's lead author, said today in a statement. "Prevention strategies can focus on individuals, families, neighborhoods or entire communities to reduce risk factors."

The researchers examined economic data and suicide rates for the 80 years ending in 2007. They didn't evaluate suicide rates during the recession that ended in June 2009.

---
---
Visit the Albuquerque SOS Web Site for Local Meeting Information at

www.sosabq.org


Visit the Newsletter Web Site for the Entire Archive of past Issues at


www.sharingandhealing.org


Or e-mail comments to : This e-mail address is being protected from spambots. You need JavaScript enabled to view it