0
Comments
Posted on

Apr 26, 2017
"Survivors of Suicide Loss" . . Two (2) Meetings each Month
Shepherd of the Valley Presbyterian Church
1801 Montano Rd NW, Albuquerque

. . . . . . . . . . . . . . . . . . . . . . . . .

1st & 3rd Monday of Every Month

More information at : 505 - 400 - 9942

---
---
" SHARING AND HEALING "
- May 2017 -

A Newsletter For "SURVIVORS OF SUICIDE LOSS"
Written & Edited by : Al & Linda Vigil
IN THIS ISSUE

Pg 1 : Grieving Notes - Al V.
Pg 3 : A River of Lost Souls
Pg 8 : Suicide of Semi-Colon Tattoo Creator
Pg 9 : Suicide Can Strike 5 Year Old Children
Pg 10 : Driven to Suicide by Bullies
Pg 12 : About SOSL and Meetings
GRIEVING NOTES
By Al Vigil

"Suicide Pain Comes Around to a Full Circle"

Mia Lyn, our middle daughter, completed her suicide in 1984.
She jumped to her death from the San Diego Bay Bridge.
She left her immediate family, Linda and I, and her two sisters, Melinda and Marlo.

In March we were contacted by a young man, Collin Leslie, completing his Masters Degree in Media Arts at SDSU. He was working on his thesis by filming a documentary about 'Suicide and the San Diego Bay Bridge.' Our name came up in his deep research about bridge suicides. He read about our work with Suicide Survivors through the years since 1984. He found out that, we write, we facilitate groups, and we speak,
...and always, "The Issue Is Suicide."

We have worked very hard with the loss of our Mia to help those who have a related loss, we offers perspectives and experiences that we hope are valuable to other survivors of suicide loss. We are public and we are willing to discuss suicide.
To Collin, we seemed like good candidates for his documentary.
He came to our Albuquerque home for our expected 'four-hour' interview.

He opened up his equipment. We sat and began to talk. He checked some notes that he wanted to discuss. He videoed and adjusted his audio several times. We shared about Mia's eighteen years of life. Her childhood. Her family life. Her dancing talent and her beauty, and her high-school years. And the very difficult relationship between
Mia and with her boy-friend Eric.

We shared a lot about the incredible pain of losing a daughter to suicide.
We shared about her two sisters and their own children. We shared about the
path that our lives had been pulled into after suicide. The impact of
suicide death creates feelings that continue over years and
sometimes even into several family generations.

Collin had several written questions to ask us, but I know that we shared even more than he had expected. We just re-lived our Mia's suicide afresh. Linda read with flowing tears and breaking voice, several pages from the journal that Mia was writing on the last few days of her life. Mia's handwriting spoke about the mental and physical pain that she was undergoing. A pain so intense, that she eventually ended it, by driving to the highest span of the bridge and jumping 240 feet to her death.

Mia did not leave us a suicide note, but several months after she died,
we wrote her one. Small parts of it are . . ."We miss you and so much has changed because of your death. You never said good-by or gave us a chance to say good-by to you. We have tried to understand your despair and your mystery. We cry when we hear your songs. Of course, we pray that you are at peace. At the end of our days we look forward
to seeing you again."

Documentary creator, Collin Leslie, was kind and gentle with us. Eight hours later, exhausted and stunned, we finally finished our filming. Our oldest daughter, Mindy and her daughter, Courtney, were scheduled to have their own Collin interview coming up in several weeks. Interesting enough that interview would also include Mia's boyfriend Eric, at the time of her death. Later after their four hour session, the pain in Courtney's heart, said,
" -it feels like I just lost my aunt Mia once again."

Th documentary is probably still about 'Suicide and the San Diego Bay Bridge.' But the title may well now become 'Suicide Effect on Three Generations.' We don't know who will see this documentary, but we hope that those viewing it, will be effected in their own lives into a positive direction as they 'choose life' for themselves.

Linda and I, our daughters, and their children, will mourn Mia's death forever.
We are forever changed.


Grief never ends ...but it changes.
It's a passage, not a place to stay.
Grief is not a sign of weakness or a lack of faith.
It's the price of love !
---
A River of Lost Souls Runs Through Western Colorado
By Amy Ellis Nutt, Nov. 6, 2016


LA PLATA COUNTY, COLO. — The river gallops past ghost towns and plunges through canyons of quiet before tumbling into the old mining town of Durango. Legend has it that the Spanish christened these waters more than 300 years ago to
honor a small band of conquistadors who died on its banks without receiving the sacrament of last rites. They called it El Rio de las Animas Perdidas. The River of Lost Souls.

Today, some 53,000 people live in Durango and the surrounding county of La Plata. And all along the Animas, people are still dying before their time, particularly women in midlife, succumbing not to diabetes or heart disease, but to suicide.

Two-and-a-half times as many people die by suicide as homicide in this country; among whites in 2014, it was nearly nine times as many, according to the Centers for Disease Control and Prevention. Although more men than women take their own lives, the rate of suicide has nearly doubled among middle-aged white women since 1999 — rising from 7 per 100,000 to 12.6 in 2014 — helping to explain a startling increase in their early mortality.

The numbers are even worse for middle-aged white women with a high school diploma or less. For them, the suicide rate has more than doubled over the past 15 years, according to a Washington Post analysis of federal health data. Most of the victims lived in small towns and rural areas, particularly in the Southeast and in mountain states, where social isolation can be acute.

Colorado has the fourth-highest suicide rate in the nation for white women ages 45 to 54. Among Colorado counties with a population of at least 30,000, La Plata has the highest.

Since 2007, 14 middle-aged white women have killed themselves here. The Post looked at half of those cases and found
striking commonalities: Most worked physically demanding jobs. Most suffered from chronic pain. And most struggled with mental-health issues that, surviving friends and relatives say, were addressed through psychiatric medications that were ultimately ineffective.

Nationally, many mental-health experts have raised concerns about the growing use of such medications for everything from insomnia to ordinary loneliness. Between 1999 and 2013, psychiatric drug prescriptions shot up by 117 percent.

The number of prescriptions written by non-psychiatrists also has risen. As many as 80 percent of all antidepressant prescriptions are written by physicians who are not psychiatrists, multiple studies have found, and doctors often give the drugs to people who have received no psychiatric diagnosis. Studies also show that the drugs work only about half the time and can produce side effects, such as anxiety and sleeplessness, that mimic worsening symptoms.

Women are far more likely than men to receive these prescriptions: In the United States today, nearly 1 in 4 white women ages 50 to 64 is taking an antidepressant, according to federal health officials. No expert suggests that these medications are driving the increase in suicide among this population. Research into that question is difficult, because many women on psychotropic drugs are already prone to depression and suicide. PhRMA, which represents the nation's biggest drug companies, declined to comment for this story.

Christine Moutier, chief medical officer of the nonprofit American Foundation for Suicide Prevention, said the presence of multiple medications may suggest that the patient's mental illness was particularly difficult to treat.

"When I hear that someone is on more than three psychotropic medications, that tells me their doctor was going after the condition because the person didn't respond to the first medication," Moutier said. "There is a case to be made for rational polypharmacy."

However, Moutier added that multiple prescriptions can also suggest "suboptimal treatment." And for women who believe
the drugs hold the promise of a cure, other medical experts said, their failure can induce a withering spiral of hopelessness.

"There's all kinds of reasons to be depressed, and doctors are not attending to them anymore," said Joel Paris, a professor of psychiatry at Canada's McGill University. "What doctors are being told is, if the patient isn't getting better, then you need to add another two or three [medications] to the regime. The issue that antidepressants help about half the time is absolutely right."

The western slope of the Rockies has always had higher-than-average suicide rates, people venturing westward in search of excitement or escape and finding neither. For Pamela Beckert, Colorado was just another place to start over.

Born in Ohio, Beckert grew up in Arizona. She was married twice but largely raised her son on her own. After Beckert's father died in the 1990s, and with her son grown, she became a nomad, moving first to Fort Worth, then to Durango. Nothing felt permanent, including her jobs — a waitress in a bar, a process server, a security guard for Planned Parenthood. She had trouble paying rent, and sometimes her moods vacillated wildly. Through Medicaid, she received psychiatric medication from a Durango health clinic: Wellbutrin to raise her spirits; Lamictal to even out the mood swings; Klonopin for anxiety; Seroquel, an antipsychotic, to sleep.

Sometime in the months before her death, Beckert stopped taking all of them and began stockpiling the pills. "It had become so dark at the end," said Beckert's son, Sean Dillman, who lives in Arizona. "I look back and I'll always wonder what I could have done. But her demeanor was always the same . . . I had no idea, no clue this is where she was at."

No longer able to afford her apartment, Beckert bunked with a friend and worried about where she would go next. When she asked a caseworker at the clinic about temporary housing, the young woman suggested Beckert live out of her Jeep at the back of the vast Walmart parking lot. Surely no one would notice her there. Pamela Beckert died of an overdose in this parking lot in Durango, Colo.

Wendy Faye Miller passed that Walmart on Route 550 nearly every day for decades. Most often, she was driving home from her bartending job at the Purgatory Mountain ski area, the road weaving around the Animas River, where the outdoors woman loved to raft and fish.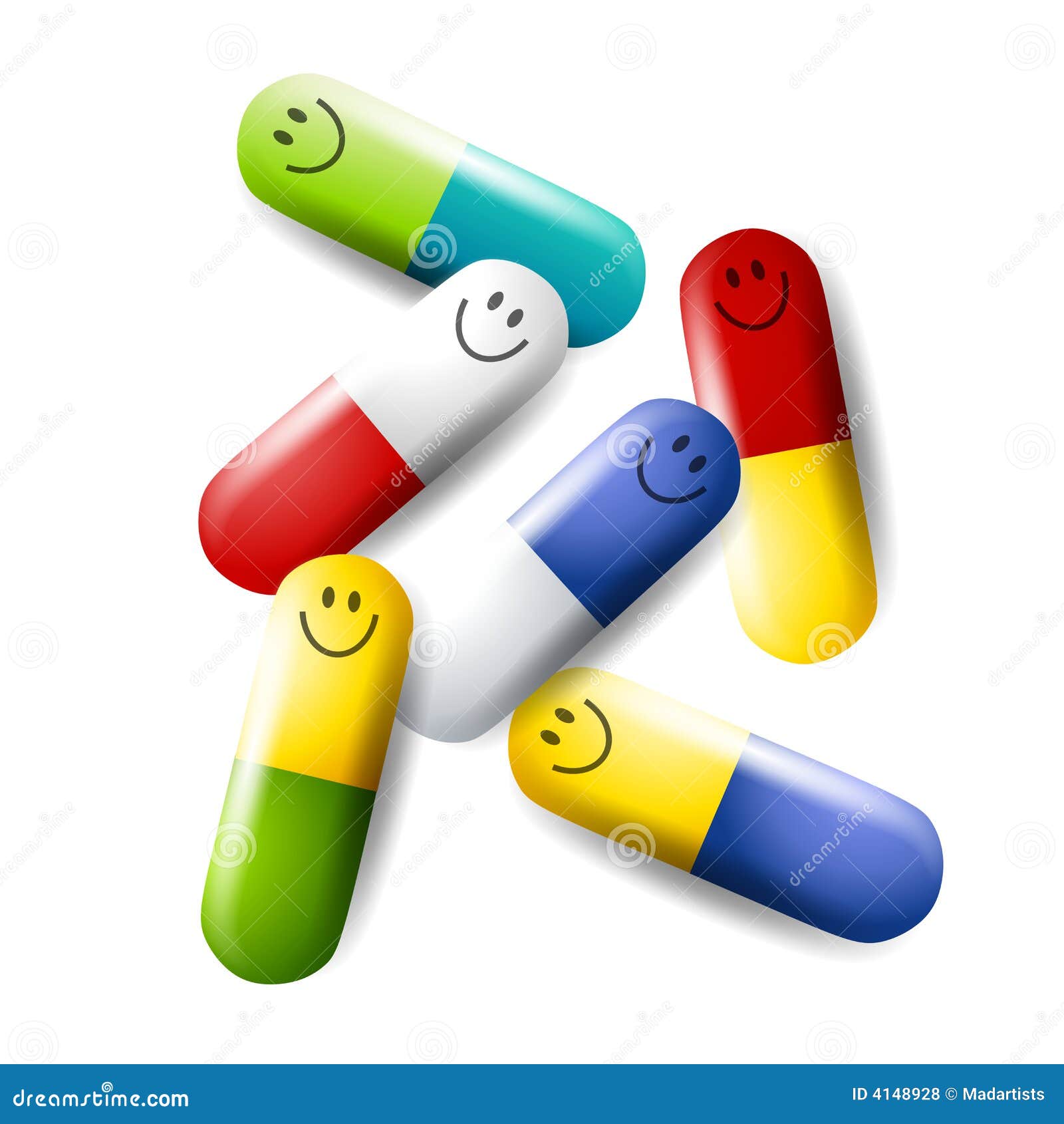 Miller couldn't wait to move to Durango. She left Waterford, Mich., at 17, missing her high school graduation to follow the man who would become her first husband. That was 42 years ago.

About five miles east of downtown and half a mile past a sign that reads "Pavement Ends," Miller lived in a mobile home until last December. A sagging porch and a tin roof secured with concrete bricks betray the home's age. Most days, the only sounds are distant dogs barking at strange cars and the crunch of pickups passing on the unpaved road. When she lived here, Miller owned two horses until she was forced to sell them to pay bills. Her most beloved possession: a pearly white Harley-Davidson motorcycle.

"She loved to ski. The outdoor lifestyle. She never grew out of it. Ever," said her only sibling, younger sister Lorrie Searle, who still lives in Michigan.

In addition to tending bar, Miller shoveled snow in the winter and sprayed mosquitoes for the county in the summer. Nearly all her life she also cleaned homes and businesses, including the office where her daughter, Autumn Concepcion, now works. It wasn't easy: Miller had had two back surgeries for injuries suffered while breaking up a bar fight and falling down the stairs carrying a keg of beer.

Autumn Concepcion's mother, Wendy Miller, killed herself at age 59. Autumn said she was very close to her mother and continues to grieve. The woman with the quick smile didn't like being alone. She was an alcoholic, according to family and friends, but careful to conceal her misery. Only her daughter saw her mother's sadness.

"I could see her in town and she'd be fine, laughing, and then talk to her 20 minutes later at home, and it would be totally different," Concepcion said. "Even her voice would change."

Miller's daughter suggested she see a mental-health counselor in Durango. More than half of all counties in the United States —all of them rural— have no practicing psychiatrists, psychologists or social workers, according to a 2013 federal report. In La Plata County, only one mental-health clinic accepted Medicaid. Miller, unfortunately, qualified for Medicaid only part of the year, when she wasn't earning wages above the federal poverty limit. Otherwise, she would have to pay on a sliding scale, and the scale didn't slide quite enough. Miller visited just once.

"She hid her pain," said Crystal Andasola, a close friend. "She was a broken person, with a broken spirit, a broken soul." Charlotte Sieber hanged herself when she was 54.

Charlotte Sieber fought depression for years, and then she battled her own medications. The Sweden native was a flight attendant when she met her future husband, Brad, more than 30 years ago. They settled in a small, fruit-tree-laden enclave just north of downtown Durango, where they had two children. He was a UPS driver; she found a job in a local clothing store. But 20 years ago, after injuring her neck and back in a series of automobile accidents, she could no longer work, and she spiraled into depression.

"If she had a great day, it was usually two or three weeks before there was another," said Sieber's husband.

The psychiatric medications doctors prescribed seemed to work only for a short time (when they did at all): the
antidepressant Effexor, Wellbutrin, Klonopin, Seroquel. There were others, too, but none offered long-term relief.

"Multiple drugs overload the system in ways we can't predict," said Rene Muller, a psychologist at Johns Hopkins. "Everyone metabolizes drugs differently, which also affects how they interact with each other."

Four years ago, Charlotte Sieber met Jennifer Roeder, who told of her own travails trying to come off psychiatric medications when they failed to help her feel less depressed.

"It was the first time she heard that maybe the drugs were hurting, not helping," Roeder said.

Sieber began to slowly wean herself off her many medications, tapering the drugs one at a time, according to family and friends, though she often had to stop to let her body and mind recover.

"It's really hard to withdraw from antidepressants," said New York psychiatrist and pharmacology expert Julie Holland. In some cases, "people feel like cold water is running down their spine. They can feel their brain sloshing around, or electric zaps in their head."

By July 2015, Sieber had successfully discontinued all but one of her psychiatric medications.

"One of her worst [side effects] was sleep. She could not sleep," said Pati Wolfe, who often joined Sieber in the struggle to withdraw from drugs. "This went on for months and months. Maybe a couple of hours a night was all she would get."

It was so bad that Sieber had to move out of the bedroom she shared with her husband so he could get some sleep. Heart palpitations, obsessive worrying and anxiety clouded her nights. She lost weight and sometimes told friends it was too hard to talk to them.

Toward the end of July 2015, Sieber texted Roeder: "I know I'm in a state of shock, never been this sick in my whole life.

Of course the long process of tapering (6 years in Nov.) has worn me out." Over the next two months, Sieber mostly retreated to her room, where she wrote in a journal and painted delicate pastoral scenes on seashells she had collected at the shore. At other times, she sat out back on an island deck, under the scrub oak and beside a stream that branches off a creek that branches off the River of Lost Souls.

Pamela Beckert, 54, died Sunday, Jan. 15, 2013, after telling a friend, with whom she was living, that she might be late.

"It's going to get really, really cold. Don't wait up for me," Beckert told her. "I know my way home."

A week later, friends found her body, clad in a white winter jacket and jeans, a pair of mittens and clogs beside her. Beckert had bought a light blanket at Walmart and a cup of tea at Starbucks, downed dozens of pills from six different bottles of psychiatric medication, then lay down in the back of her Jeep Wrangler — at the far end of the Walmart parking lot.

Wendy Miller, 59, died on Monday, Dec. 14, 2015. It snowed hard all day in La Plata County, and Miller fell while leaving a house she had cleaned that afternoon. She was scheduled that evening to clean her daughter's workplace, but Concepcion called to tell her they'd closed early. Miller asked her daughter to let her know when she got home safely, and at about 6 p.m. she did. Her mother texted back: "good, thank you, xoxo."

Miller was probably already home by then, after stopping to buy a fifth of McCormick vodka, which she nearly finished that night. About 9 p.m., she was on Facebook, making plans for her 60th birthday party in January. At one point she smoked a little pot, which usually helped her sleep. Then, sometime after 9:30 p.m., Wendy Miller crawled into bed, put a .38 Special in her mouth, and pulled the trigger.

Her shopping list was still on the kitchen table: dish towels, laundry soap, milk.


No one knows what Charlotte Sieber, 54, was doing in the hours before her death on Nov. 11, 2015. She was alone in her bedroom that Wednesday afternoon, with her 26-year-old son on the computer in the next room. Two weeks earlier, her husband, Brad, had called a suicide hotline. They told him to take her to the hospital, but he knew that was the last place his wife would go, afraid she'd be given even more medications.

The final text Jennifer Roeder received from her friend had come five weeks earlier. Sieber had told her: "I've been really really bad, however it makes me feel worse talking about it . . . Trust me, I just need the pain and suffering (anxiety/fear/panic) to go away, not to mention the insomnia!"

Sieber hanged herself from a rope thrown over a rod in a small closet in her bedroom. Later, her husband found a belt from one of her dresses, torn in half and thrown in the trash. It had taken her two tries to die.

After his wife's death, Brad Sieber's anger banged its fist against his grief. Furiously, he scoured the house for the bottles
of pills he believed had driven his wife to take her life. He found them in the medicine chest, the kitchen cabinets, the drawers of her desk — two dozen of them, maybe more — and poured them all, one by one, down the toilet. Then Sieber threw the bottles and all his wife's medical files into a garbage bag and dragged the load out of the house.

Beyond the rock garden, the apple trees and the stream from the creek from the River of Lost Souls, he spilled all those decades of pain into the backyard fire pit. And as the pyre burned into the twilight, Brad Sieber watched and wept.
---
Creator of the Semicolon Tattoo,
For Suicide Awareness
- Dies by Suicide


The woman who created the semicolon tattoo project for suicide awareness, died on March 31st, 2017. Amy Bleuel died by suicide at the age of 31, her organization confirmed. She was taken by the illness she fought to publicize. She died at her own hand - guided by an illness that can often be unrelenting and merciless. The urge to end one's life only fades when the pain fades. Amy's pain never faded.

Her obituary says she was born in Wausau and graduated from Northeast Wisconsin Technical College. Bleul started Project Semicolon to help people battling depression and self-harm.

Project Semicolon was founded in 2013 as a way for Bleuel to honor her father, who she lost to suicide at her age of 18, and to provide hope and support to others who struggle with mental illness, suicide, addiction, and self-injury. "Project Semicolon exists to encourage, love and inspire," the organization says Facebook.

Amy Bleuel struggled with mental illness and previous suicide attempts. She spoke openly about this and encouraged others to learn about mental illness and open up about the struggles and stigma surrounding it. Bleul was very candid about her
personal journey and recovery on social media. Many people who have been affected by suicide or have attempted suicide themselves are opting to get semicolon tattoos as permanent reminders of the struggle and the choice to keep living.

Suicide is the tenth leading cause of death in the U.S., according to the American Foundation for Suicide Prevention, and it is estimated that for every suicide, there are 25 suicide attempts. But knowing the warning signs of suicide can save lives.

Since its beginning in 2013, Project Semicolon has gained worldwide attention and support, with the semicolon tattoo being its main source of spreading solidarity among mental health advocates. The Project Semicolon was created to support and honor those struggling with suicide, depression, self-injury and addiction.

"The inspiration behind the viral semicolon tattoo," Bleuel said, "came from literature, where an author uses a semicolon to not end a sentence but to continue on. We see it as you are the author and your life is the sentence. You're choosing to keep going."
---
---
Suicide Can Strike Children as Young as Five

A startling new study warns that some preteen children
– even as young as 5 years old – may be at risk of suicide.

"Adults need to realize that school-age children as young as 5 kill themselves," said Dr. Gregory Fritz, director of the Division of Child and Adolescent Psychiatry at Brown University's Warren Alpert Medical School. He was not involved with the study, but is familiar with the findings.


However, the study authors stressed that it's rare for young children to die by suicide. Kids between the ages of 5 and 11 have a suicide rate of 0.17 per 100,000 children. For teens from 12 to 17, that number rises to 5.18 per 100,000, according to background information from the study.

According to Fritz, mental health specialists used to believe that young children couldn't kill themselves. Experts thought kids "were not capable of suicide because it couldn't be as hopeless as it was often seen to be required, or they didn't have a sense of time or an understanding of the permanence of death."

But children do die by suicide. "It happens. Not every day, but not that infrequently. That's a very painful thing for adults to consider, but we have to confront that reality. Adults need to take even little kids seriously when they talk about suicide," Fritz said.

Even now, he said, "most people outside of the mental health professions are aghast when they think of a 6-year-old trying to kill himself. They think, 'Are you kidding, how can that be true?'"

"Elementary school-aged children who died by suicide were more likely to experience relationship problems with their family members or friends, while early adolescents who died by suicide were more likely to experience boyfriend or girlfriend problems," Sheftall said.

Almost four out of 10 suicides involving children aged 5 to 11 were black children, mostly boys. Neither Sheftall nor Fritz had theories as to why the rate is so high. Sheftall noted that blacks in general tend to have lower rates of suicide than whites.

One-third of the suicide victims had a mental health problem, with attention deficit hyperactivity disorder (ADHD) the most common one – 60 percent. ADHD can make people impulsive.

"This suggests that children who die by suicide may be more vulnerable as a group to respond impulsively to interpersonal challenges," Sheftall said. But, she cautioned that the study doesn't show that ADHD causes suicide.

Fritz said it can be difficult to help these kids because their thoughts change rapidly. "They may not be thinking about suicide now, and then a day later they are. That makes it challenging," he said.

Among the older kids with a mental health condition, depression was the most common disorder – 66 percent.
Suffocation and strangulation (such as hanging) were the most common methods of suicide among the younger children. For the older group, deaths by firearm were more common, the study found.

Given how unnerving these findings are, what can adults do to prevent suicide by young children?

"It is important to ask children directly about suicide if there is a safety concern," Sheftall said. "Parents can ask, 'Are you having thoughts about killing yourself?' Asking kids about suicide is safe and does not put ideas into their heads," she added. If a child says "yes," the parent can call their pediatrician or take the child to the nearest emergency department, Sheftall said.

Fritz said adults should ask children about suicide if they're displaying behavior problems, showing signs of unhappiness, or doing impulsive or dangerous things: "Are you doing this to hurt yourself, do you wish you were not alive, are things so bad that you wish you could die?" he said.

The study was published online Sept. 19 in The Journal Pediatrics
---
Driven to Suicide By Bullies

JAMES TOZER, Daily Mail

A distraught mother has claimed that her 11-year-old son was driven to suicide by bullies at his school.

Thomas Thompson took an overdose of painkillers after other pupils picked on him because he was clever and well-spoken, she said.

Sandra Thompson found her son in his bedroom when she returned home from work in the evening. Thomas is believed to be the youngest child to take his own life because of alleged bullying.

Coming so soon after similar cases, his death will add fuel to the debate over what to do about the bullying problem.

Miss Thompson, a shop assistant, said her son's ordeal began at Riverside Primary School near their home in Wallasey, Wirral, Merseyside. It was thought the situation might have eased last September when he started his secondary education at Wallasey School in nearby Moreton, but the bullying continued.

His 33-year-old mother, who also has an eight-year-old daughter, Alexandra, said: "He told me how they got at him every day - trying to strangle him with his tie, poking him.

"It was like torture. They'd call him names like 'gay boy' and 'fatso'. He didn't really fit in with other boys his age. He was extremely clever and loved reading and doing his schoolwork. So they teased and tormented him relentlessly - just because he was a bit different. These bullies killed my son."

Thomas frequently missed classes. On the day of his death, he had got off the school bus to escape the bullies. Miss Thompson said she had spoken to Thomas's teachers, but the school claimed the only reported incident had been at a bus stop and involved children from another school.

Describing him as an "extremely intelligent boy", She added: "The whole school has been deeply shocked and saddened by Thomas's death."

Wirral Council said the school's commitment to eradicating bullying is widely admired and this made Thomas's death particularly sad.

But Dr. Michele Elliott, director of child protection group Kidscape, said: "Thomas's death is a terrible waste of a life. At 11 years old, he should have been living a carefree life and looking forward to the summer holidays.

"The bullies apparently responsible for his death, and anyone who stood by and watched it happen passively, should be punished."

Last month 16-year-old Karl Peart took an overdose of painkillers after suffering what his family called a lifetime of bullying.

Two weeks later, Gemma Dimmick, a 15-year-old at the same school - Hirst High, in Ashington, Northumberland - also committed suicide. Relatives claimed she too had been bullied. Also last month, nine-year-old Jessica O'Connell's parents revealed the diary she kept of her suffering at St Wilfred Roman Catholic School in Ripon, North Yorkshire, as she was driven to the brink of suicide by bullies.
---