"SHARING AND HEALING"
January 2015
A NEWSLETTER FOR SURVIVORS OF SUICIDE LOSS
Written & Edited by : Al & Linda Vigil
---
Al & Linda @ 505 - 792-7461 for More Information
e-mail - This e-mail address is being protected from spambots. You need JavaScript enabled to view it
NEWSLETTER ARTICLES
Pg 1: Grieving Notes - Al V.
Pg 2: All it Takes Is One Person
Pg 5: Country Seems Complacent
Pg 7: Suicides Occur after Midnight
Pg 8: This is A Letter to Lila
Pg 10: Called The Silent Killer
Pg 10: Public Myths About Suicide
---
---
MISSION STATEMENT
SURVIVORS OF SUICIDE LOSS - New Mexico, (SOSL-NM), is a non-profit self-help support group that serves the needs of people suffering the loss of someone they love by suicide. With two meetings in Albuquerque (1st & 3rd Monday every Month, 7:00 pm to 8:30 pm at Shepherd of the Valley Presbyterian Church, 1801 Montano Rd. NW) that are free and open to all survivors. SOSL-NM also hosts presentations and discussions relevant to suicide loss throughout the Albuquerque and New Mexico area.
The Survivors of Suicide Loss groups are dedicated to providing information and support to assist in the grieving and healing process. It is a support group of people who help one another through the stages of grief related to suicide. Self introductions by each person is requested so that all in attendance recognize the common relationship with all others there. Longer term survivors facilitate and help lead the meetings. They present their own perspectives and experiences on the suicide death of the one they lost by suicide.
We share feelings of guilt, anger frustration, emptiness, loneliness and disillusionment. For some, it is hard to identify or even to understand their feelings. Through others' expression of what they are feeling, we begin to have a better awareness of what is going on inside us.
The issues discussed at Survivors of Suicide Loss meetings are usually —grief, mourning, anger, loss, abandonment, guilt, blame, and paths toward recovery and acceptance. The purpose of all our meetings is to openly discuss these feelings and to share our experiences as we live and work with the grieving process.
The mutual sharing with those who have a related loss, offers perspectives and experiences that are valuable to survivors of suicide. These and other key issues trouble many of us. The risk in frankly sharing our unique problems and concerns topics is offset by the benefit of learning from those who have also experienced a suicide loss.
SOSL-NM meetings are attended by both recent and long-time survivors, all of whom benefit from the sharing of experiences and approaches to the loss. In addition to the survivors, the meetings are also frequently attended by mental health professionals who offer their own various perspectives on unexpected death, grief and bereavement, guilt and anger, responsibility, and mourning.
© by SOSL-NM : Non Profit NM ID #4996053 & FED 501-c-3
---
---
" GRIEVING NOTES "
Al Vigil
— Happiness Is A Choice —
The death of a loved one is listed at the very top of stress levels in Adjusting To Change charts. Adding the word 'suicide' to the cause of the death, increases the concepts of grief work into an added assault into the human spirit. The suicide of someone you love is one of the most intimately painful emotion
that one can go through. It can become the primary hurt in our hearts forever. We know. We've have lost three people in our family to suicide. Our eighteen-year-old daughter, Mia in 1984, uncle Bob in 1998, and sister Patricia in 2008.
The grief of suicide loss will bring reactions that are deemed the most painful by mental health professionals. Simply they are listed as guilt, anger, abandonment, denial, depression. All of these hopefully, will one day, be turned into inner peace about the suicide death.
The stage of —acceptance. If our love for the persons that we lost by suicide, would have been enough —they would still be alive.
Through our lives, there are times that we will "walk through the valley of the shadow of death." But think about it —if there is shadow, there must be light. We need to trust that one day we will emerge into sunshine again. We need to know when to pick up and hold high a light of hope. The light can take many forms. It can be a touch, a telephone call, a note, or a smile. When our light shines through, we give others to permission to shine with us. The person who said to us, during the darkest part of our path through the valley of suicide loss, "I care for you," held up a lighted candle. Later someone else added, "We're thinking of you,"
—and that added even more sunshine.
During the early days of grief, it was at an SOSL meeting that we began to feel that we were not alone on this path of pain. Thus more candles were lit and soon all those lights merged to bring us into a valley that has become more sunshine than shadow. The sunshine at the end of the valley has been made brighter because we can surely believe that our happiness is a choice.
In Sharing and Healing
- Al V.
---
---
---
All It Takes Is For One Person To Step Up
JODIE O'SULLIVAN (June 2014-Australia)
When Alison Fairleigh was asked to speak at the Border's Winter Solstice event, she didn't automatically say "yes." The 2013 Queensland Rural Women's Award winner wondered if she really had something to say that people needed to hear.
Even though she has worked in mental health and suicide prevention for years. At first she did not feel qualified
because she felt she had not lost someone in her immediate family to suicide.
But she had. Her grandmother took her own life when Ms. Fairleigh's mother was pregnant with her and Ms. Fairleigh spent her childhood thinking that she was somehow to blame.
"My grandmother had lived with mental illness most of her life," Ms. Fairleigh explains. "She would have been diagnosed with bipolar disorder in the modern world and she would probably have been institutionalized at various points."
But because the death was talked about in very hushed tones behind closed doors, the young Ms. Fairleigh only gleaned bits and pieces of the suicide story.
"It was so hidden," she says. "The way it had been communicated to me as a child, I thought my grandmother had taken her life because she was angry that my mother was pregnant with me."
That awful secret hung over Ms. Fairleigh until she was in her late 20s when she had her first "real" conversation with her mother about the death. "I was then able to understand it," she says.
Yet it wasn't until three men took their lives in the space of three weeks in a small community in North Queensland where she was working, that Ms. Fairleigh was galvanized into action.
"Two of them were known to me and I was responsible for the partial care of my students at the college and colleagues affected by the suicide," she says.
It was to alter the course of Ms. Fairleigh's own life. She is now a passionate and pro-active campaigner for rural communities and their mental health. What she has seen and learned out on the road, in paddocks, in farmhouse kitchens and school classrooms is that communities need to be empowered to care for themselves.
"I am deeply and acutely aware of the impact that suicide has in a community," she says. "When we look at how communities cope post-suicide, particularly rural communities, they want to stick their heads in the sand. Even though everybody knows, they want to pretend it didn't happen."
That doesn't help anyone, according to Ms. Fairleigh, "It exacerbates, it frustrates and it intensifies the grief that families feel," she says. That's why Ms. Fairleigh decided she did have something to share with the Border community —with an event supporting those who have lost a loved one to suicide. But, at the same time, Ms. Fairleigh believes solutions and support need to be targeted to suit individual communities.
"Awareness is a word often bandied about," she says. "It's a big word but we need to be a bit specific about the people who are suffering with this."
And, while she acknowledges suicide does not discriminate, she says there are sections of the population at higher risk. Like farmers. "They don't often have a lot of people out there speaking for them or trying to create awareness that they are a high-risk demographic," Ms. Fairleigh says.
She adds that men in their 70s and 80s are the highest risk for suicide in Australia, closely followed by men between the ages of 29 and 59. There are many factors that can bring these men to that point —isolation, lack of access to services, stigma, male stoicism and attitudes around manliness, and financial hardship. But Ms. Fairleigh says what might surprise many people is that one of the biggest contributing factors to suicide in this demographic is the lack of a significant relationship.
"In post-interviews with families who have lost somebody to suicide the over-riding factor is there has been a relationship that has broken up," she says. "It can be a marriage, it can be a family that has been torn apart by succession planning, or lack thereof, or the lack of a relationship." This knowledge makes community collaboration and networking all the more important particularly in rural areas, according to Ms. Fairleigh.
"We need it desperately," she says. "When you have people living in isolation or independently going about their business they can be particularly at risk. The kids might have gone off to university and there is only the husband and wife left on the farm struggling to cope with financial pressures. Men will go into a cave and they will stop talking and they will isolate themselves more."
That's where the community network has to step in. "You need neighbors that are aware of what is happening and who can start to reach out and build those bridges and give people a break. It requires just one person who is willing to step up to the mark," said Alison Fairleigh.
The other thing to recognize, she says, is the differences between how men and women communicate and support each other. "People tend to think that men don't talk together," she says. "They do talk, they just talk differently."
That's why she says many counseling and mental health services are not truly accessible to the men who might be struggling. "We expect them to come into a room and sit directly opposite somebody and pour out their innermost feelings in an environment that is already unnatural to them," she says.
It's why solutions to suicide prevention are more likely to be found quite literally out in the paddock. "That's why I talk so much about empowering communities to meet these problems. When we have people working collaboratively from all aspects of our community addressing the issue that is when we see the rates of suicide decrease."
But it does require leadership. "It requires just one person who is willing to step up to the mark and bring together medical services, doctors, community groups, business associations and school principals in one room and say we need a strategy for our community."
That is often easier said than done when there is still so much stigma and fear around the subject. Even the language discriminates. "People still say things like 'commit suicide'," Ms. Fairleigh says. "Commit implies a crime or a sin … we have to remember these people were ill. If we say people die of cancer or they die in a car accident. Then it's OK to say someone died by suicide."
But how do we get past the stigma? Ms. Fairleigh believes the best place to start is the funeral. "We can still love and cherish that person's life even though they died by suicide," she says. "It's giving people permission to say they lived."
That's what Ms. Fairleigh will have in her heart when she makes her address to the Border next weekend. She hopes she can offer encouragement to the community to put in place solutions that are going to prevent the tragedy of suicide. To prevent families having to go through what she has witnessed. But she also wants to leave the Border with the message that we also need to celebrate the life of those we have lost to suicide.
"Celebration gives us a sense of hope and with hope then we can move forward," she says. "When there is no hope, then that is a very dark place for everyone."
---
---
COUNTRY SEEMS ALMOST COMPLACENT Martin E. Klimek, for USA TODAY
Standing high above the San Francisco Bay, perched on an I-beam outside the Golden Gate Bridge railing, the man dressed neatly in khakis and a button-down shirt hesitated.
Kevin Briggs stood a few feet away, imploring him not to jump. In nearly 20 years as a California Highway Patrol officer
policing the famous span, Briggs has had more success than failure in talking troubled souls back from the ledge.
He and two other officers persisted for nearly an hour on this day in 2007, and the man, perhaps 35 years old, seemed touched by their earnestness. He reached over three separate times to shake Briggs' hand.
Then it was suddenly over. "He said, 'Kevin, thank you very much,' " Briggs recalls quietly, "and he left." The man plummeted to his death in the waters below.
There's a suicide in the USA every 13 minutes. A short ride from the Golden Gate Bridge where about 1,600 of these deaths have occurred over the years. Actor-comedian Robin Williams took his life at his Tiburon home in August.
Americans are far more likely to kill themselves than each other. Homicides have fallen by half since 1991, but the U.S. suicide rate keeps climbing. The nearly 40,000 American lives lost each year make suicide the nation's 10th-leading cause of death, and the second-leading killer for those ages 15-34. Each suicide costs society about $1 million in medical and lost-work expenses and emotionally victimizes an average of 10 other people.
Yet a national effort to stem this raging river of self-destruction —90% of which occurs among Americans suffering mental illness — is in disarray. This article explores the human cost of allowing 10 million Americans with mental illness to languish without care. On the dark edge of that spectrum is a consuming urge to die, and those committed to understanding suicide say there are potential solutions if there is a national will to seize on them.
The country seems almost complacent with this staggering death toll. America's health care community remains mired in confusion over how to tackle suicide mostly because the public —and with it, the federal government — never gets serious about finding crucial answers.
Basic questions about whether suicide is a public health problem, whether it can be prevented on a broad scale, whether suicidal thoughts and actions are a disorder or a symptom of other disorders, remain widely debated.
"Is there the kind of concerted effort (for suicide) that's been made with HIV, with breast cancer, with Alzheimer's disease, with prostate cancer?" asks Christine Moutier, chief medical officer for the American Foundation for Suicide Prevention.
"There's
never been that kind of concerted front."
"When we invested in HIV/AIDS and breast cancer, we dramatically reduced the rates of death," says Jill Harkavy-Friedman, vice president of research for the foundation. "If we invest in suicide prevention —really invest in it —then we have a good shot at bringing it down." Perhaps as a result of this scattered approach to what is clearly a health crisis, greater sums of money and research are devoted to curing diseases and social ills that kill far fewer Americans despite clear historical evidence that more investment translates into more lives saved.
The National Institutes of Health —the largest source of research money —spends a small fraction on suicide compared with diseases such as breast and prostate cancer that result in as many or fewer American lives lost. The suicide research budget for the National Institute of Mental Health (NIMH) has actually been shrinking since 2011. The Centers for Disease Control and Prevention promotes several "winnable" priorities, among them motor vehicle injuries and HIV. Suicide, though more costly in lives than either of those categories, is not on the list.
Lawmakers' agendas are heavily influenced by public disinterest and a persistent view in the USA that anyone bent on killing themselves cannot be saved. Briggs saw the worst of this during suicide crises on the bridge when drivers passing by would yell out, "Go ahead and jump."
"If the public doesn't think you can do anything about it, they won't support it," says Alex Crosby, a CDC epidemiologist who focuses on suicide prevention. "Can you really stop somebody who wants to kill themselves? I still hear that," says Jane Pearson, chair of the NIMH research consortium. "Changing that perspective is really critical. If we invest in suicide prevention —really invest in it —then we have a good shot at bringing it down."
Only in one area did Americans react to suicide. When soldiers started killing themselves in record numbers during two arguably unpopular wars in Iraq and Afghanistan, a groundswell from the public and Congress drove the military to respond.
The Army suicide rate tripled from 2004 and 2012 as more than 2,000 GIs took their lives. A new RAND study says that since 2005, about $230 million was poured into suicide research, more than two-thirds of it from the military.
"All the military research is likely to benefit civilians as well," says Michelle Cornette, of the American Association of Suicidology. A centerpiece effort is a $65 million study —the cost split between the Army and NIH —analyzing soldier suicides and tracking tens of thousands of troops over a period of years to understand self-destructive urges.
"The level of detail we are getting ... nobody has ever done anything on that scale in any population relating to suicide risk," says NIMH study scientist Michael Schoenbaum. "We have an enormous amount to learn."
Briggs, who retired from the CHP last year, says answers are long overdue. Promoting crisis management and suicide prevention, he says the nation must find a way to treat despair before the only resort is a police officer begging someone not to jump.
"Get them before they're up on the bridge," Briggs says, "because when they're up on that bridge, the game is almost over."
---
---
Suicides More Likely to Occur after Midnight : Study Shows
June 2014 - The research was published in the Journal Sleep
Suicides are far more likely to occur between midnight and 4 am than during the daytime or evening, a new study has found for the first time. This appears to be the first data to suggest that circadian (bio-logical clock) factors may contribute to suicidality and help explain why insomnia is also a risk factor for suicidal ideation and behavior," said principal investigator Michael Perlis, from the University of Pennsylvania.
"These results suggest that not only are nightmares and insomnia significant risk factors for suicidal ideation and behavior, but just being awake at night may in and of itself be a risk factor for suicide," he said.
The researchers analyzed a total of 35,332 suicides. Results show that the weighted, scaled mean suicide rate per hour was 10.27 per cent after midnight, peaking at 16.27 per cent between 2 am and 2:59 am. In contrast, the mean suicide rate per hour was 2.13 per cent between 6 am and 11:59 pm. When six-hour time blocks were examined, the observed frequency of suicide between midnight and 5:59 am was 3.6 times higher than expected.
According to the research authors, previous research suggesting that more suicides occur during the day failed to account for the proportion of the population that is awake at each given hour.
Perlis notes that an important implication of the study is that the treatment of insomnia may be one way to reduce suicide risk.
---
---
THIS IS A LETTER TO LILA (Who Would Have Turned 20
—If She Hadn't Committed Suicide)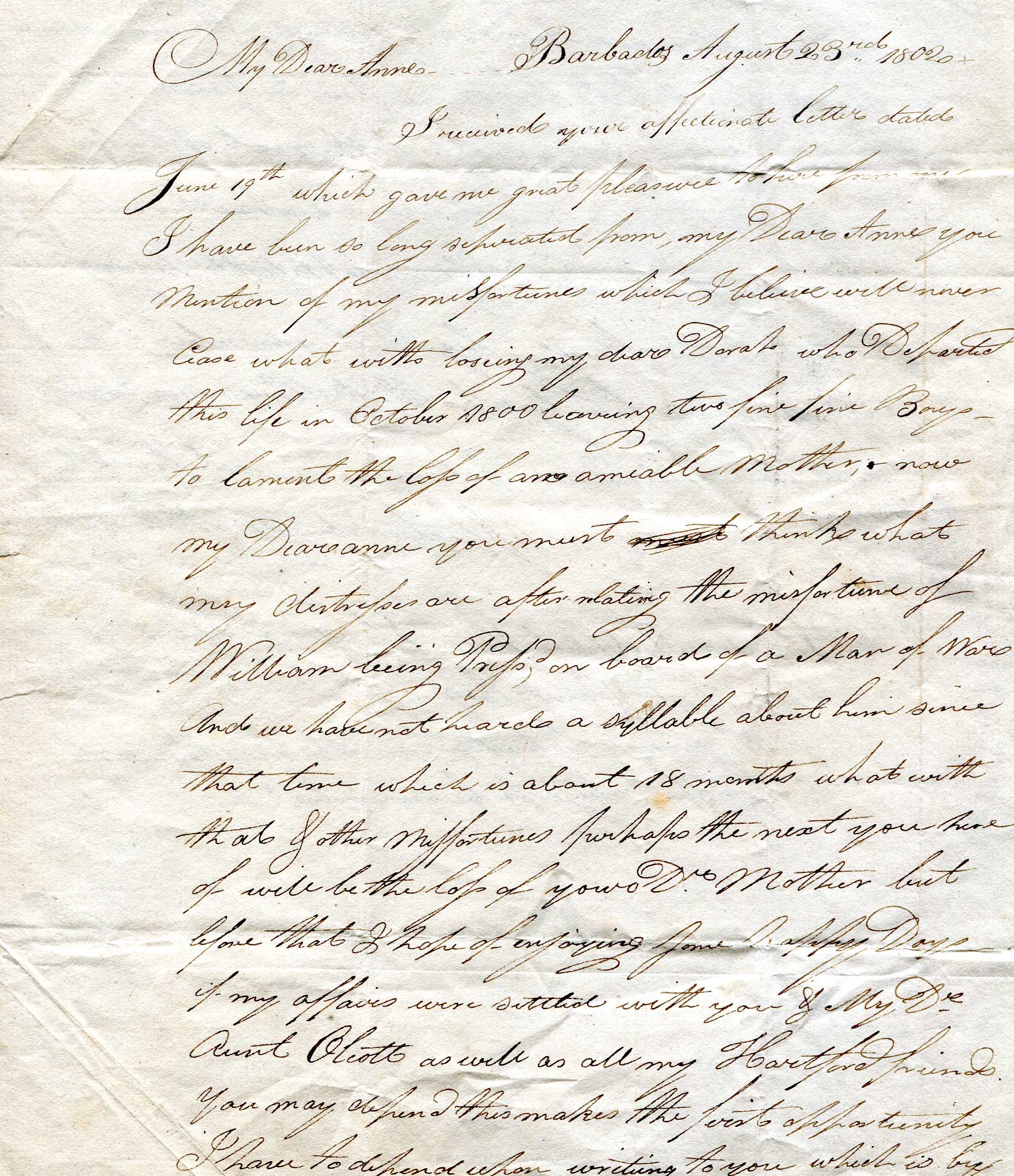 Lila, They say that time heals when grieving the loss of a loved one. But it's been 2.5 years since you killed yourself, and I'm not so sure I'm doing any better. Maybe it's because I don't know how to let go. Maybe it's because I don't want to let go. or maybe it's because: "They say you die twice. One time when you stop breathing and a second time, later on, when somebody says your name for the last time."
Lila, I have this fear that if I were to stop thinking about you, you would die that second time, and I would be the one responsible for it. And I already feel responsible for the first time you died because I have something called survivor's guilt. I assumed that of all our friends, you'd be the one to come out on top. I assumed wrong, and now I'm paying for it. I still feel like I could have done more for you. Maybe a phone call could have been what saved you. And even if I couldn't have changed your mind, at least I could have tried distracting you to keep you alive for just one more day. You know, it was through Facebook that I found out what you had done. Crazy, right? It was the anniversary of when we first met and became friends, and I wanted to say hello. But do you know what posts I found on your wall? These statements from people that love you —"I miss you!" "I can't believe you're gone." "Rest in peace." "How could you do this to me?"
Well, Lila, how could you? I'll ask you again -how could you do this to me?
The answer to that question is fairly simple. You kept on trying to kill yourself, and eventually, you did.
But I don't think that's what your friends were aiming for in that question. I think they meant to call you out for being selfish.
Yet Lila, it has taken me 2-1/2 years later to realize that your suicide was hardly an act of selfishness.
If at all anything, you probably thought that your suicide was an act of selflessness. You probably told yourself "no one needs me" or even "the world would be better off without me."
And let's just suppose that there was someone in this situation who was selfish —then it certainly would have to be that friend of yours or even me. We wanted to keep you alive in a world you thought made you suffer. And now that you're gone, we feel bad for ourselves because we're ridden with guilt that we couldn't do anything more to help you. We feel bad for ourselves because you didn't just shatter our hearts into little pieces -- you actually tried to take back one as though it were never there.
But it doesn't work like that, Lila. No one can just leave the world without a trace by committing suicide. You can't just undo the impact you've made on someone else's life. Once you enter someone's life like you entered mine, once you share with someone the joys of friendship, and once you set the standard for what it means to love a friend like a sister, you can't tell yourself that "no one needs me" or "the world would be better off without me" because those statements would be lies.
I know that in the grand scheme of things, my concerns for you would have amounted to little in that vast ocean of troubles you experienced, but here's a point to all this: if your being a part of my life has made me selfish to want you in my life, then I will, without hesitation, claim that selfishness as mine. It's proof to me that you made the world a more beautiful place while you were still here. It's proof to me that you are a friend worth wanting —and needing —in my life. Because now there exists for me no world without a Lila.
You taught me the value of trust in a friendship. You taught me the value of love in a friendship.
You've inspired me to be open with and embrace others. You've inspired me try to be the friend to others that you were to me. You could never undo the good that you've done in my life, Lila, no matter how hard you tried, in the same way you could never undo how much I still love and miss you.
Happy birthday, kiddo
---
---
Called -
It's often called the silent killer, and now it's taking the lives of nearly 40,000 Americans each year. But, for many it's still a taboo subject —don't talk about it.
Yet, suicide is one of the leading causes of death and every 19-1/2 minutes there is one suicide in the U.S. In fact, more people are likely to die of suicide now, than in car accidents. Some say there are many factors to consider when getting to the root of this problem.
"Suicide is complex and multi-faceted. There's also an increase in the risk factors that are associated with suicide, like substance abuse. There is a proven and significantly high rate of substance abuse and that coincides with suicide.
There are many programs across the United States that are dedicated to help spread the intervention and prevention of suicide. They are focused on getting the word out in schools about suicide deaths.
Everyone needs to know that there's hope and where to ask for help. There are many individuals out there who want to help stop, or at least lower the high rates of suicide. Suicide is closely associated to treatable, metal health and substance abuse issues.
---
---
---
PUBLIC MYTHS ABOUT SUICIDE
People Often Commit Suicide Without Warning
This myth is frequently perpetrated by reporters (e.g., the interviews with teachers and neighbors who say they are surprised that this boy would do such a thing). In fact, people who attempt and/or complete suicide generally have given multiple indications of distress.
Sometimes a Minor Event Leads an Otherwise Normal Person To Commit Suicide
This belief may be stated by friends and/or relatives of the suicide who may worry that something they said or did pushed the suicide "over the edge", and in sensational news reports of suicide (e.g., rock lyrics, role-playing games such as Dungeons and Dragons™). This view is not supported by research results. Generally, suicidal persons are likely to demonstrate long-term adjustment problems as well as certain maladaptive cognitive patterns, such as deficient problem-solving and coping skills, rigid thinking, and irrational beliefs.
Only Psychotic People Commit Suicide
This represents the other end of the continuum from the "rock lyric" suicide myth. This myth is that suicidal behavior is prima facie evidence of psychosis. While persons experiencing psychotic disorders may commit suicide, the majority of suicides involve individuals who do not demonstrate psychoses. However, there is considerable controversy over the extent to which "rational" suicide is possible.
Their Situation Was Probably So Bad That Suicide Was the Best Solution
This derives from a value judgement as to what makes life worth living. One often hears comments that suicide would be understandable or reasonable for patients with terminal illnesses. However, while the life circumstances of suicidal individuals are often bad, most people in similar circumstances do not attempt suicide. Some research suggests that patients with terminal illnesses are rarely suicidal and that those who do become suicidal tend to be clinically depressed as well. In contrast, the suicide rates for individuals with AIDS is many times higher than in the general population.
People Who Threaten Suicide Don't Do It
This is the "attention-seeking" myth. The notion is that people who are "serious" would proceed quietly with their suicide plans. While there is no data on the number of threateners who actually carry out their threats, several studies have shown that about two-thirds of suicides have expressed their intent before committing suicide.
People Who Really Want To Die Will Find a Way; You Can't Stop Them
It is probably not the case that most suicidal individuals "really want to die." Most suicidal people are ambivalent about suicide; at the same time as they wish to die, they hope someone will rescue them. Further, the impulse to commit suicide is usually acute and transient and will dissipate with or without treatment if delayed. Finally, post-mortem studies have demonstrated that the majority of suicides involved individuals who were experiencing depression, schizophrenia, and/or alcohol abuse at the time of their deaths. These are treatable problems and their amelioration almost always eliminates the impulse to commit suicide.
Don't Discuss Suicide with those that are Depressed; It Might Give Them the Idea or Push Them Over the Edge
Suicide is rarely a new and surprising idea to depressed individuals. In most cases, it is a relief to have "permission" to talk about it. A more dangerous situation is where the individual feels that suicide is too "shameful" to mention which may result in increased feelings of isolation. Probably the worst thing which may come from a inquiry about suicidal thoughts is minor irritation. In the best case, it can lead the client to receiving the help she or he needs.
The Overwhelming Majority of Suicides Are Among Minority Groups from Lower Socioeconomic Classes; Young People Are at Greatest Risk
Anglos have suicide rates higher than African-Americans or Hispanics although recent trends are showing increasing rates for these latter groups. Lower suicide rates tend to occur in the middle ranges for socioeconomic class, with higher rates at the upper and lower ranges. Elderly individuals continue to be a greatest risk for suicide. However, the rate of suicide has increased for young people over the past 40 years, and is now about at the overall population rate.
Most Suicides Occur Around Thanksgiving and Christmas
Of the six major U.S. holidays, Christmas and Thanksgiving are the least risky. The incidence of suicide is fairly consistent year around, although it is lowest in Winter and highest in Spring. The reasons for these seasonal variations have not been adequately explained.
---
---
---
---
"Know That You Are Not Alone – Sharing Can Be Healing"
Sharing and Healing is © by SOSL-NM
Non-Profit : #NM ID 4996054
Non-Profit : FED : 501-c-3
---
---

End of Jan. 2015 Newsletter
- Scroll to bottom of this page for other Articles and a full list of Back Issues
---
---