" SHARING AND HEALING "
JULY 2012
A QUARTERLY NEWSLETTER
Written & Edited By : Al & Linda Vigil
ARTICLE INDEX
Pg 1 : Grieving Notes - Al V.
Pg 2 : In The Valley of the Shadow of Suicide
Pg 5 : Addiction to Suicide
Pg 6 : Book Review "The Final Leap"
Pg 8 : When A Parent Commits Suicide
Pg 9 : Tragedy of Native American Suicide
Pg 11 : Focus on Suicide Signs
Pg 13 : Site Addresses

---
---
" GRIEVING NOTES "


By Al Vigil

The milestone for events that measure our lives always become the 'Before' and the 'After.' Long patterns of all humans measuring their lives this way are difficult to change. 'Before' and the 'After' become the measured steps of our time here on earth.

Conveniently, we remember and we mark our calenders as BC (Before Christ), and our personal lives as 'Before and After 9-11' 'Before and After Kennedy' 'Before and After Vietnam' 'Before and After WW' –and etc. Linda and I, remember much of our days as —a camping vacation, a rock concert, a mountain ski-trip, a wedding, the birth of a grandchild, and we always remind ourselves of that time as a "Before and After Mia." Much of our own lives was been forever changed to measure around those few seconds that it took for Mia to fall 240 feet to her death from the San Diego-Coronado Bay bridge.

After the death of someone we love, we are forever changed.

All of our lives are a collection of all the ages we have been. The grief of not having our middle daughter to share our current lives, is always with us. Of course we laugh again, love again, celebrate again, and choose life again. The loss of our Mia to death, leaves us with a 'Before and After' time to remember and to mark the now on-going days of our lives. We now have five grandchildren that were born after their tiá Mia died. Of course we celebrate the gifts of these children, given to us by our other two daughters, Melinda and Marlo.

We tell other Survivors of Suicide loss that we now meet —that we miss Mia for the good things that happen to us and that she is missing. Those survivors nod their heads in agreement —because they understand that grief. They now mark their own lives with the Before and After of —a son, a daughter, a spouse, a parent, a friend. It isn't enough that we have the courage to live with the "Before and After —" but we also understand that eventually we have, or will, make it into a new life of
acceptance, joy, —and yes, even peace. Yes, there is life after suicide loss.

Our own, many years of work with Survivors of Suicide testifies to that healing. Sometimes tears of sorrow and grief still roll down all of our cheeks. And, we never apologize for those tears. They leave fresh marks on our "Before and After" face and they serve to cleanse
our souls and our hearts.

The words you are now reading here are written for you, —not only 'After Mia,' but 'Because of Mia.' We hope that they can help you heal with a renewed perspective of your very own " Before and After —."
"Know That You Are Not Alone - Sharing Can Be Healing"
---
---
In the Valley of The Shadow of Suicide
-A Mother Catches Glimmers Of Hope After Losing A Son

By Christine A. Scheller / 'Christianity Today' (April 2009)

When he was 13 months old, my son Gabriel had his first life-threatening asthma attack. As my
mom and I put finishing touches on dresses and party favors for my upcoming wedding, Gabe grew listless, and his breathing increasingly labored. Throughout that busy day, we blindly took turns calling the doctor and soothing Gabe with home remedies. By nightfall we were in a hospital emergency room being introduced to the miracles that can be wrought with adrenaline and oral steroids, Gabriel spent the next five days, including the wedding day, recovering in an oxygen tent.

This memory reminds me that joy and pain and illness have always mingled to shape my family, Gabriel is the half-Tanzanian child of a failed college romance. As I wrote in "A Laughing Child in Exchange for Sin" there was no hiding the circumstances of his birth after I married a man white like me, There was also no remedy for the pain of those circumstances, other than the salve of love.

For nearly two decades, love gave rein to Gabriel, his brother, my husband, and me as we galloped prettily through life. Then we hit a rough patch. By this time Gabe graduated from college, we were barely recognizable to ourselves and to each other. In "Sorrow But No Regrets" I wrote that our church experiences alone had left my husband and me limping and our sons jaded. Again I told myself that home remedies and time would heal us. I told others that I would prove the supremacy of love in my children's lives. Just about the time I thought we might regain our family stride, Gabriel died by suicide. He was 23.

GRIEF AND GUILT
The prenuptial flashback soothes amid relentless waves of grief and guilt. It reminds me that I am not God; I cannot know or see everything. It reminds me also of the many times when I got my child the help he needed before it was too late. My sanity and faith demand such reminders.

Early on the suicide felt like a cruel cosmic joke. It was as if God, or the Devil, or some job-like combination thereof, was mocking and toying with us. Had my husband and I not been devoted, if imperfect, parents? And what kind of awful irony was it that our boy with the sunny disposition, the one whose story embodied the pro-life message, would take his own life? Would his legacy be reduced to symbols of social stigma instead, in birth and death? Had I not the previous day submitted a story about Psychiatry and Spirituality Forum at the University of California-Irvine to a new outlet, my interest having been piqued by parental concern? I had blogged about a forum lecture on suicide prevention. Surely I should have recognized the warning signs.

And yet I did see what only God and Gabriel knew-that he was in such anguish, he saw no way out, save death. All it took was a few triggers, a good deal of alcohol (as is the case in many suicides), and easy access to means.

In a diabolic twist, those who exhibit the most pronounced warning signs of suicide tend to choose lethal means, while those who act on impulse generally display fewer symptoms and employ deadly means-like firearms or jumping from a precipice. Less than 10 percent of suicide
attempt survivors go on to take their own lives. For more than 90 percent, the crisis passes.

Shortly after the police came and went the night of Gabriel's death, I called not a pastor or a friend but Aaron Kheriaty, the psychiatrist who directs the Psychiatry and Spirituality Forum. He patiently assures us that Gabriel's death was not our fault, and gently but firmly insisted that the death would never make sense; suicide is inherently an irrational act. Kheriaty was a safe person to invite into our moment of horror, unlike some pastors who later described the suicide as an "unwise choice" and simple spiritual failure.

We survivors replay final conversations with the deceased in our minds —like the one Gabriel had with a friend days before he died in which he made passing reference to the means he would employ. Or the one I had with him before he walked out the door that evening:"Gabe honey," I had said. "What's going on? Your eyes look dead." He had simply shrugged, and I let him go.

It's possible that Gabriel was suffering from bipolar disorder. In An Unquiet Mind. A Memoir of Moods and Madness, Kay Redfield Jamison, Johns Hopkins University professor of psychiatry, describes her experience:

A floridly psychotic mania was followed, inevitably, by a long and lacerating, black, suicidal depression; it lasted more than a year and a half. From the time I woke up in the morning until the time I went to bed at night, I was unbearably miserable and seemingly incapable of any kind of joy or enthusiasm. Everything —every thought, word, movement —was an effort. Everything that once was sparkling was now flat. The wretched, convoluted, and pathetically confused mass of gray worked only well enough to torment me with a dreary litany of my inadequacies and shortcomings in character, and to taunt me with the total, desperate hopelessness of it all. Death and it's kin were constant companions.
Depression affects not just a person's moods and emotions; it also constricts a person's thinking, often to the point where the person feels entirely trapped and cannot see any way out of his mental suffering. Depression can "destroy a person's capacity to reason clearly" and "severely impair his sound judgement, such that someone suffering in this way is liable to do things that, when they are not depressed, they would never consider." He concluded : "Gabriel's death issued from an unsound mind that was afflicted by a devastating disorder."

Gabe, like nearly half of all college students, became depressed when he left home. Intermittently I had urged him to take advantage of the school's counseling services. In hindsight, I wish we had issued an ultimatum: "Get help or come home."

Only in the final weeks did his symptoms become increasingly pronounced. He became uncharacteristically withdrawn, jumpy, and irritable, such that his emotions seemed out of proportion to events. Overdraft and delinquency notices arrived in the mail almost daily. He wore dirty clothes to work, slept erratically, and displayed little appetite.

However, days before his death, Gabriel performed at a stand-up comedy club. On the day he
died, he joked with coworkers and publicly professed his love for Jesus. Experts describe this contradiction as the "suicide calm" that sets in once someone has decided finally, to end the mental torment. The vacant look I had noted in his eyes had been a function of both suicidal depression and detachment. In mind and spirit, he had already left us.

COMING TO TERMS
Suicide survivor literature is full of cliche's for banishing guilt, such as, "If love could have saved your family member, they'd still be alive." It's a Band-Aid approach that helps in the short run but offers little lasting relief. I am convinced that Gabriel's death represents communal failure. His personal foundations had continually eroded over several years. Some of that erosion was his own fault; much of it was beyond his control. At the heart of my guilt is the fact that I was exhausted and distracted by ongoing trials. I wasn't there for him in the way he needed.

In Trauma and Recovery, Judith Herman writes:
Beyond the issues of shame and doubt, traumatized people struggle to arrive at a fair and reasonable assessment of their conduct, finding a balance between unrealistic guilt and
denial of all moral. In coming to terms with issues of guilt, the survivor needs the help of others who are willing to recognize that a traumatic event has occurred, to suspend their preconceived judgments, and simply to bear witness to their tale. When others can listen without ascribing blame, the survivor can accept their own failure to live up to ideal standards at the moment of extremity. Ultimately they can come to a realistic judgment if their conduct and a fair attribution of responsibility.

Survivors need time and space to come to a realistic self-assessment. I trust that for me, the crucible will forge a better person, and lead to peace.

Kheriaty closed his message with a mediation on the Prince of Peace.

On the cross and in his agony, our Lord suffered not just our physical afflictions, but our mental anguish as well. Out of the depths we cry to him. God knows the depth of our suffering. He knows our fragile heart. And Christ's own heart, a heart of flesh, a heart both human and divine, is merciful beyond measure. It is in this mercy that we place our hope. It is into these hands stretched out on the cross in a gesture of love that we entrust Gabriel. Amen.

When I think of all that Gabriel suffered in this life, I do not understand. I find it difficult to trust God or engage him with the intimacy I once enjoyed. And yet every day, I inhale moments of grace. I am immeasurably grateful for the privilege of being Gabriel's mother. By faith, I now see my serendipitous meeting with Aaron Kheraty not as a cosmic joke, but as evidence of God's immanence.
---
---



Together They're Recovering from Addiction to Suicide


April 2012 : By Kevin Riordan, Inquirer

In a compact conference room in Westmont, four men and three women talk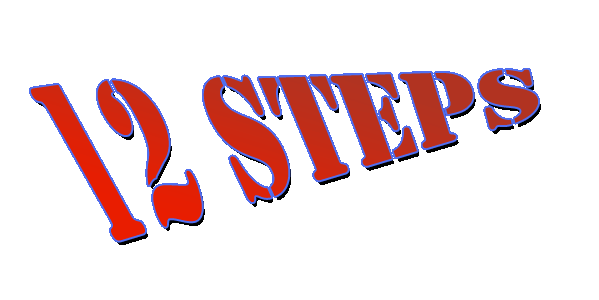 about not killing themselves. They are members of Suicide Anonymous, a '12-Step' group for people seeking recovery from an addiction to self-destruction.

"I long for death," a gray-bearded man says quietly, as several people nod around the table. This weekly gathering at the Starting Point counseling center, and another at Hampton Behavioral Health Center in Westampton, are among only five regularly scheduled SA meetings in the United States.

The others are in Tennessee, where the self-help group was founded in 1996 by a psychiatrist who repeatedly tried to take his own life. Every year about 35,000 Americans commit suicide, according to the Centers for Disease Control and Prevention.

"I believe that underneath suicide is rage," says Janet, who along with her partner, Phil, founded the South Jersey meetings in August 2010. "It's murder . . . of the self."

I met Janet, 54, and Phil, 47, at the Burlington County home they share with a mutt named Banana. The place is packed with artwork, books and inspirational doodads - such as the uplifting aphorisms on the bathroom mirror. Phil is a bookkeeper, and Janet, works as an artist and mime. They have both have been treated for depression and other behavioral health issues. Both have found their calling in suicide-prevention work.

At one time, "I wanted to rid the world of me," says Phil, who swallowed pills and slit his wrist three years ago. The scar is still visible, a pale filament across the skin. "I would never have attempted it if I'd had the SA group," he adds.

Modeled on Alcoholics Anonymous, the originator of the '12-Step' approach, SA is not a crisis center or a professional counseling service. Rather, it encourages personal responsibility, mutual support, prayer, and belief in God or another "higher power" of one's own conception.

Members share personal failings and feelings, including those about suicide. "We have no secrets!" Janet observes, and indeed, the talk around the Westmont table is painfully frank. The SA members, who range in age from their 20s to 50s, speak passionately about their emotional problems —most are or have been consumers of mental-health services —and their physical ailments, too.

They're smart, articulate, and caring, but they're also angry, and deeply sad. It's a relief, they say, to talk to other people without having to explain themselves.
---
---

BOOK REVIEW :
"The Final Leap: Suicide on the Golden Gate Bridge"
Written by by John Bateson

In the long list of publications dealing with the Golden Gate Bridge, "The Final Leap" — written by John Bateson, a longtime suicide prevention activist —is the first book to be devoted exclusively to the continuing problem of suicide off the San Francisco Bay bridge. Published by the University of California Press, "The Final Leap" signals a coming of age, indeed a crisis point, for this problem.


The appearance of the publication of this sensitive and humane book, signifies the continuing struggle for maturity and depth in an American civilization capable of creating such a breath taking path of sculptured steel across the entrance to a beautiful bay and an enchanting city so evocative of life.

Since its construction, the Golden Gate Bridge has always conveyed a certain mystique. Its orange vermillion towers rise above the ragged rocks and chilly waters of San Francisco Bay. The bridge's beauty is matched by its functionality, carrying nearly 2 billion vehicles since opening in 1937. But did you know that more people have used the Golden Gate Bridge to attempt suicide than any other bridge, landmark, or building in the world?

"The Final Leap: Suicide on the Golden Gate Bridge," a 309 page book by John Bateson, details the history of the bridge's construction and outline the various attempts and failures by concerned citizens to erect a suicide barrier. A sad but thought-provoking read for anyone interested in bridges, politics, or social responsibility.

In August 1937, a 47-year-old bargeman by the name of H.B. Wobber, a veteran of the First World War, was walking along the newly opened Golden Gate Bridge alongside Trinity College Professor Lewis Neylor, whom Wobber had met on the bus to the bridge. "This is where I get off," Wobber suddenly informed Neylor midway across the span. "I'm going to jump." Neylor grabbed Wobber's belt and tried to stop him as he headed toward the barrier, but Wobber pulled away and hurled himself over the 4-foot-high railing and thus became the first of the current estimate of 1,500 suicides off the span.

This story of the first suicide, moreover, contained within itself the prophetic pattern, the DNA code, of the 1,499 suicides to follow. Wobber was white, as have been 80 percent of the suicides, and male, as have been 74.2 percent. He was in his 40s in a group whose average age is 41. He was single in a group in which 56 percent have never married. His demise was witnessed, as has been the case in 76 percent of suicides from the bridge.

Whether Wobber's suicide was planned or executed on impulse, will never be known. In looking into Wobber's life history, there is the probability that he would not have tried a repeat performance. Author Bateson points out, that those few who have survived leaps from the bridge, state that in the very first second of their four & one-half second fall down 220 to the water, they regretted their decision.

Bateson writes about important statistical evidence that suicide, if intervened or prevented, has a statistical probability of not happening again. Suicide, in short, is preventable, and should be prevented, if at all possible by a caring society committed to a humane and effective program of preventive health care.

"The Final Leap — " communicates the horror, waste and ripple effects of suicide from the Golden Gate Bridge. Bateson presents us with vignettes of some of the most horrific suicides since August 1937. A father throwing an infant off the bridge then following, and another father urging his 4-year-old to jump, then following, are the most horrible examples Bateson presents.

In a concluding appendix of his book, Bateson lists all known suicides by name, with their gender, age and date of self-destruction; and this list stripped of creative narrative, possesses a silent eloquence of its own.

Suicide from the Golden Gate Bridge used to be reported in full detail. Columnist Herb Caen
would keep track of how the bridge was doing in comparison to other favored suicide venues. Today, bridge suicide is treated as a tragic problem to be addressed alongside an array of public health issues. When exactly the proposed net will find its funding remains an open question, given the competing priorities of our era.

This book is easily readable and very accessible —its organization and presentation will take the reader through the history, the personal, and the political issues that surround the bridge. It clarifies questions and serves as a fair indictment of the small group of individuals who, as the 'bridge district,' have ignored the need for a suicide barrier for 75 years.
---
---

When a Parent Commits Suicide:

A Psychiatrist's Advice


May 2012 ( Reprinted -From U.S. News)

When a parent dies, it's always painful for a child. And a parent's death by suicide—especially, research shows, a mother's suicide—has an even more painful and potentially disturbing effect.

As with all traumatic events, the way in which kids are supported in processing their feelings about the loss affects how successfully they will recover. Children are very resilient, and while a
parent's suicide will never stop being an important event in their lives, with help they can recover their emotional health and vitality.

When children experience the sudden death of a parent, they go through what we call traumatic grieving. This kind of death is not just a painful thing to assimilate; it triggers an emotionally complicated or conflicted process.

On the one hand, when a death is shocking and disturbing it generates frightening thoughts, images, and feelings a child may want desperately to avoid. In the case of a suicide, children may have feelings toward or about their parent that they feel are unacceptable, that they want to deny. So they try to block them out, by not talking or thinking about the person they've lost, who they may feel has betrayed them, or rejected them. But to grieve in a healthy way, it's necessary to think about the person you've lost, and allow yourself to feel sadness and pain. They need to be able to remember her as a loving mom, before she succumbed to the disease —depression, that caused her death.

Even more than an accidental death, a suicide generates horror, anger, shame, confusion, and guilt —all feelings that a child can experience as overwhelming. The biggest risk to a child's emotional health is not being able, or encouraged, to express these feelings, and get an
understanding of what happened that he or she can live with. When a mother who has been depressed commits suicide, we want that understanding to be that she suffered from a mental illness, a disorder in her brain that caused her death, despite the efforts of those who loved her to save her.

Researchers at Johns Hopkins Children's Center found that children who are under 18 when their parents commit suicide are three times as likely as children with living parents to later commit suicide themselves. The likelihood increases when the parent who commits suicide is the mother. This highlights the vital importance of providing support to children who are grieving. Not only are we treating the trauma of sudden parental loss, we are also trying to break the suicide cycle in families.

What do children need most in the aftermath of a suicide? First, they require simple and honest answers to their questions. They need to know that their feelings are acceptable: anger at a mother who killed herself is normal, and it doesn't mean a betrayal of the love you feel for her, or the terrible loss you may be feeling. If the person who died has been mentally ill for a long time, a child might actually feel relieved at the death, and that, too, he or she needs to be allowed to feel.

After a suicide, children need to know that they're not to blame. Being natural narcissists, kids tend to put themselves at the center of the narrative: If I had behaved better, if I had come home right after school, if I had tried harder to cheer Mom up, etc., she wouldn't have done this.

What we want them to understand is that mom was ill. We did our best to help her, but it didn't succeed. This isn't an understanding that's achieved in one conversation; it's something that has to be worked on over time.
---
---
TRAGEDY OF NATIVE AMERICAN YOUTH SUICIDE
- Edited from current articles in various Publications


Last week's death of Daffodil Princess Alexandria Cole will fall into the numbers that health experts use to alert us to risks. It will be swept into the statistics that governments use to allocate resources to the understanding and prevention of the things that kill us.

Those statistics have helped Western Washington Indian tribes build an extensive array of suicide-prevention programs. It's good, even essential, that they have those programs. In 2008, the U.S. Centers for Disease Control and Prevention measured the suicide rate of Native American young people ages 15 to 24 as higher than any other age or ethnic group in the nation.The statistics also alert suicide-prevention professionals to another danger: the contagion effect. History shows that one high-profile suicide can lead other young people to try to kill themselves.

Cole, who was 18, a member of the Quinault tribe, lived with her mother in a Puyallup Tribal Housing Authority apartment in Tacoma. Both tribes, Quinault and Puyallup, have a broad range of programs to help their young people not merely survive, but succeed.

Suicide prevention is a complex endeavor that can involves mental health, family relationships, stress, drugs, crime, alcohol, abuse, money, history, hope and despair. Addressing all those elements means developing programs with a broad range and easy access.

CDC data from 2005 show the rate of suicide for American Indian and Alaska Natives is far higher than that of any other ethnic group in the United States—70% higher than the rate for the general population of the United States. American Indian and Alaska Native youth are among the hardest hit. They have the highest rate of suicide for males and females, ages 10 to 24, of any racial group. This crisis is about more than numbers. It's about people, wonderful young people with everything ahead of them, who take their own lives. It's also about the traumatized and grief stricken families and the communities left behind. Too often, Native young people simply fall through the cracks of a broken medical system that does not detect their mental health problems and, when they are detected, often fails to adequately treat them.

Puyallup's tribal health authority and Kwawachee Counseling Center offer free treatment to young people with problems from dental work to depression. When school's out, the tribe offers day camps where kids get a second layer of protection. The camps teach cultural values through arts, activities and interaction with role models. They address bullying and substance abuse. Recreation programs offer sports and help young people connect to their cultural and spiritual heritage through language classes, making drums, carvings and regalia.

"Getting back to Native American spirituality is a huge protective factor," said Terri Card, CEO of Greater Lakes Mental Healthcare in Lakewood. Card began her career working with tribes and on suicide-prevention
programs. "Holistically, anything they can do to improve parenting, decrease substance abuse and increase spirituality will move them in the right direction," she said.

But, occasionally, a huge risk factor blows through good policy. Cole's suicide brings the threat of the contagion effect not just to the tribe and her school, but to all of Pierce County. The community has the power to blunt that effect. "How it's handled in the community is huge," Card said.

Dolores Biblarz of Tacoma is a national authority on the contagion effect of suicide. This is the time, she said, for the community to muster its prevention resources, to reach out to people who may be in crisis, and to use our words carefully. "It's very important to speak of this young woman for the wonderful person she was and the wonderful things that she did," Biblarz said. "It is important to say that she was deeply emotionally disturbed. That way, you have some sort of balance, and you are not glorifying suicide." The line between honoring Cole and making her final act seem possible for other troubled kids is critical. "Don't say things like, 'Now she's at peace.' That means she's solved her problem," Biblarz said. This, she said, is the time to pay attention, to listen –especially to young people.

"Tell them you love them. Give them a hug," she advised. "Ask them if they want a cup of hot chocolate, and, without emotion, without panic, ask 'Have you ever thought of killing yourself?' "

The incidence of youth suicide has reached catastrophic levels in Indian Country. There is an urgent need for increased access to quality mental health care services and suicide prevention for Native American youth. To begin to combat these trends, the federal government must fulfill its trust responsibilities to provide federally recognized tribes with health care by fully funding IHS programs and making prevention efforts and mental health programs a priority. In turn, all of us —policymakers, clinicians, researchers, and Indian communities must collaborate. A successful effort to prevent youth suicide in Indian Country requires a comprehensive view of the numerous disparities and contributing factors.

We must develop innovative solutions and outreach efforts to overcome the immense barriers of a troubled history, rural settings, limited resources, and many other barriers, which hinder access to appropriate mental health care for Indian youth. The lack of preventive efforts and the rationing of health care we provide to Native Americans are simply unacceptable. Native Americans deserve much better. Native youth are particularly at risk. Meeting their mental health needs must become an urgent priority for everyone.
---
---
FOCUS ON SUICIDE SIGNS,
EXPERTS SAY AFTER WEST DES MOINES DEATH
April 2012 by Mary Stegmeir

Des Moines-area teenagers have mourned the death of 14-year-old Carson VandeVenter throughout this week during impromptu gatherings at area schools and churches.

The West Des Moines boy killed himself at his home Sunday. Parents and others gathered Thursday night at the West Des Moines school district's central office and discussed this question: How can we prevent this from happening again?

"I'm begging you to really zone in — really think about what our middle school kids are going though, and how rapidly their perspective of being OK can become diffuse, disintegrated, compromised, gone for various reasons, not the least of which is social media," said West Des
Moines psychologist Jeff Kerber, one of two featured speakers during a nearly two-hour discussion about suicide prevention. "Please bear in mind that's a very important piece between the lines."

The death of VandeVenter, a student at Valley Southwoods Freshman High School who was active in athletics, drama and music, was a tragedy, Kerber said. But his passing also provides an impetus for the community members to take a greater role in prevention.

"The fact of the matter is, most of the time when kids are thinking about hurting themselves or killing themselves, they'll say something," said Kerber, who is the clinical manager of Iowa Health Counseling Centers and also manages the Des Moines Employee Assistance Program. "In many ways, they've already given us signs, but we're going to be better-skilled and better-equipped in how to see them and how to read them."

Depression, mood swings and attempts to isolate themselves from friends and family are warning signs teens maybe in danger of harming themselves, Kerber said. Increased risk-taking or use of drugs and alcohol can also be a cry for help. Several parents at the meeting, including Matt Stralacki, encouraged district officials to find more ways to talk about mental health and suicide prevention with students.

"We teach them sex-ed and about drugs, but there still seems to be a stigma about talking about mental health," said Matt Stralacki, who has three children in the district, including a ninth-grader who was friends with VandeVenter.

Bryan Stearns, associate vice principal at Valley Southwoods and the district's crisis coordinator said the school system would continue to reach to students and community members in the coming months. "This is just the beginning of this conversation," he said. "This issue is important. It's not something we're just going to close the book on."
---
---
Visit the Albuquerque SOS Web Site for Local Meeting Information at

www.sosabq.org

Visit the Newsletter Web Site for the Entire Archive of past Issues at

www.sharingandhealing.org

Or e-mail comments to : This e-mail address is being protected from spambots. You need JavaScript enabled to view it