0
Comments
Posted on

Apr 01, 2010
" MOTHER'S DAY GRIEF "
By  Linda Vigil
Grief from the death of a child is something counselors declare women can heal from, although they will always remember. We are forever changed. Some women will recall the moment the child died and memorialize it, recalling how old the child would be from year to year.
There aren't any gifts and or gentle words that can take the place of a child that has died. Whether the child dies in infancy or adulthood, the death will  always be felt. It can come like a shock, a surprise, a painful event that takes the mind and moves it away from joy to a point of infinite pain that is so great it seems that it can never be overcome. But the pain finally moves enough, so that each day begins again, filling the empty space that can never be filled entirely.
Others can say they understand, but seldom can, unless they too have shared the same experience.
What Grieving Moms Want for Mother's Day    
Some Ways to help moms or children who have lost their Mother

1.  Recognize that they are a mother :   Offer a hug and  a  "Happy Mother's Day."  Send a card to let them know you remember that they are a mother.

2.  Acknowledge they have had a loss :  Express the message, "I know this might be a difficult day for you. I want you to know that I am thinking about you."

3.  Use their child's name in conversation : Mothers respond, "People rarely speak his name anymore, but when they do it's like music to my ears."

4.  Plant a living memorial :  A tree or rose bush, a living plant, like memories, will grow in beauty as the years pass.

5.  Visit the grave or memorial site :  Mothers feel that it was "extremely thoughtful" when others visited their child's site.
6.  Light a candle :  Let the mother know you will light a candle in memory of their child on this Mother's Day.

7.  Share a memory or pictures of the child : The greatest gift you can give a mother is a heart felt letter and a favorite memory about their child.

8.  Send a remembrance gift : A small gift such as an angel statue, a framed photo, a book or toy, in the child's name is a perfect remembrance.

9.  Don't minimize the loss :  Avoid using clichés that attempt to explain the death of a child. ( "God needed another angel.")  And don't try to find anything positive about the loss ("You still have two healthy children").
10.  Encourage Self-Care :  Self-care is an important aspect healing for the mind and the spirit. Encourage a grieving mother to take care of herself.
About mid-April the commercials, the billboards, and newspaper ads begin to describe the "perfect"  gift to give or the "special"  place to go for Mother's Day.
I wish that alongside all of the Happy Mother's Day cards, there were other cards that acknowledge those of us who have a difficult time with the day. For instance, people in my situation, whose daughter has passed away. Also people who, for whatever reason, are estranged from their mothers or mothers who are estranged from their children. Somehow, if you do not have a mother in good standing, it can feel as if you don't exist.
Well, to all of you grieving this Mother's Day, I want to acknowledge YOU and offer this prayer. It has brought me comfort.
In the rising of the sun and its going down, we remember them.
In the blowing of the wind and in the chill of winter, we remember them.
In the opening buds and in the rebirth of spring, we remember them.
In the rustling of leaves and in the beauty of autumn, we remember them.
In the beginning of the year and when it ends, we remember them.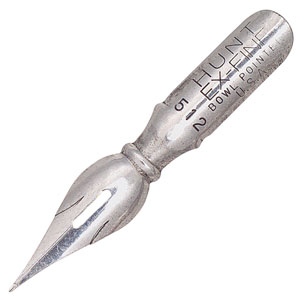 When we are weary and in need of strength, we remember them.
When we are lost and sick at heart, we remember them.
So long as we live, they too shall live, for they are now a part of us,  as we
remember them.

~ ~  Hebrew Union Prayer Book  ~ ~
.   .   .   .   .   .   .   .   .   .   .   .   .   .   .   .   .   .   .   .
In Sharing & Healing - Linda V.